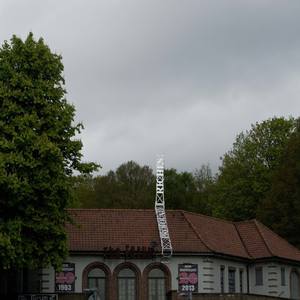 FOLLOW
Jonathan Wright
folkestone, United Kingdom
About Jonathan Wright
www.jonathanhwright.com
Education:
EDUCATION
1984 BA HONS FINE ART Hornsey School Of Art
1987 MA SCULPTURE Royal College Of Art

Exhibitions:
www.jonathanhwright.com
CV RECENT/PRECIS VERSION.
EXHIBITIONS:
2015: Limbo Open.
2015: Thinking Drawing, Curious Projects, Eastbourne
2014: Folkestone Triennial, 'Lookout'
2013: 'Shoes selection No 8' Shoes or no shoes, Kruishoutem, Belgium.
'Public Broadcast' with Folkestone Fringe, Lisbon Architecture Triennale.
'Fresh Air', Quenington Sculpture Park
'House Of Gold', Chenies Manor House, Buckinghamshire
'Profound Riches', for Hoodwink at The Forum, Tunbridge Wells.
'The Poster Show', Plusarts, The Mayor's Parlour, London.

2012: 'Airtime Residency' Free103point9 New York State.
Live broadcast October 2012
'Six lines, some of which are broken.'
Commission for 120 Hours of John Cage with free103point9, New York.
In collaboration with Folkestone Fringe.
'Transmission Commission' Group Show. DAB radio and installation with
Lone Twin's Boat Project.
Verbier 3-D Foundation Residency, Verbier, Switzerland.
'Door Prize', Group Show, Centrespace Gallery. Bristol.
'Open West', Group Show, Gloucester Cathedral.

2011: 'The Quiet and the Still' Group show, Strange Cargo. Folkestone, Contributor/ Curator.
'Neon + Vinyl' Londonnewcastle Project Space, Redchurch Street, London.
'Art In Romney': Curator for Lydd Church.
'Rare Love.' Folkestone Triennial Fringe.
'Yearn' UCF, Roof and Atrium.
''What we hear when we are not listening.' Lighthouse Relay, Dungeness Lighthouse
and 'The Bank' Folkestone.
RWA Photography 2. Group Show, Bristol.
'No Head For Heights.' Solo show, Strange Cargo, Folkestone

2010: 'Picturing Science.' Riverside Gallery, London.
'Curiouser & Curiouser.' Group Show, Old Vic Tunnels, London.
'On Looking Up.' Solo Show. Strange Cargo, Folkestone.
'ARM.' Group Show, Romney.
'Salon Art Prize.' London Group Show.

2009: 'Turner Open.' Turner Contemporary Project Space, Margate.
'Straight from the mouth of Dover'. Box Gallery, Dover.
'Desire & Aspire.' Arts regeneration project for Dover Council.

2008: 'Restoration & Romance.' Solo show. 11th Street Space, New York .

Recent Activity