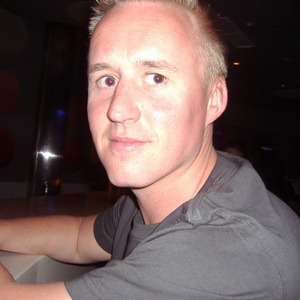 FOLLOW
John Cameron
Cowdenbeath, Scotland, United Kingdom
About John Cameron
I want to make images that challenge assumptions and beliefs of what painting is and what it can be. Through my desire to explore possibilities of painting, I hope a playful, humorous and tongue-in-cheek dialogue with the viewer is beginning to emerge. I work with materials associated with low culture, the man-made and the synthetic. In addition to choosing these materials for the aesthetic value, it is also crucial that these materials denote painterly qualities, becoming surrogates for paint itself, replacing it as medium and questioning it as method of representation.
www.ARTfads.com - currently under construction.
Education:
2001-2002 Goldsmiths College, Postgraduate Diploma in Fine Art.

1998-2001 De Monfort Unviersity, Lincoln. BA(Hons) Fine Art.
Recent Activity