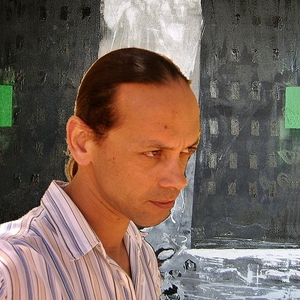 Follow
André Pillay
Cape Town, South Africa
About André Pillay
The theme of travel and place seems to permeate my artwork. Our sense of discovery, wonder and memory as a symbolic journey rendered in my art using different art mediums. Hope to enable the viewer to connect to these places. Using digital photography art or painting offers fresh ways to express these themes. Composite images, painting, drawing and layered techniques open to new interpretation. My photographic art is available as prints on various printing material surfaces. Abstract paintings by the artist also available.
Education:
Currently working on photographic art through making surreal and abstract composite images that portray a sense of journey and experience of place.
Self-taught in the mediums of painting, photography and ceramics.
Events:
2019 - Art featured in Saatchi Art ; Cultural Hotspot ; South Africa Collection. ' Road Trip 10 ' - Photography
- Art featured in Saatchi Art Spring Catalog 2016 , ' New Day '
Exhibitions:
My art is in various international private collections ; some including Germany , U.S. , Netherlands and Spain.
Recent Activity