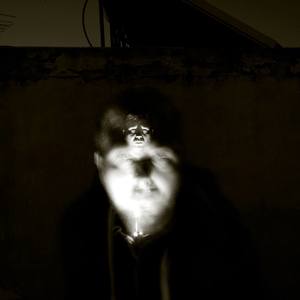 Follow
Dimitris Palade
Bucharest, Sector 2, Romania
Education:
- Master Degree in Fine Arts - 2008 - 2011 Master at National University of Fine Arts Bucharest, experimental video and animation route.

- National University of Fine Arts Bucharest, Foto – Video department promotion 2005 – 2008
Events:
2015 - Video art for the play No Matter How Hard We Tried
by Dorota Masłowska at I.L. Caragiale National Theater.
2015 - Video art for the play The road to Mecca by Athol Fugard at Nottara Theater.
Exhibitions:
2016 – group exhibitions Torun, Poland. Entitled DaDa ROOTS, celebrating 100 years since Dada movement began.
2015 - Bucharest Ebienale 2015 - group exhibition in Bucharest. Participation with the video "Labour protection rules in E.U."
2014 - Group exhibition at AnnArt gallery with the project "This is not a dream"
2014 – 4 performances with the group Virtual Picnic in Onesti and Bucharest
2013 - Participation at Athens Biennale with the photography project "STATIONS"
2011 - Selected for AnnArt Gallery for a group exhibition with the project "ROOTS"
2011 Participation at Bucharest EBiennale with the video project "ROOTS"
2010 - selected for Animest Bucharest animation Festival with the video "CARIOCA"
2009 - selected for the workshop on Interactive Video Press Repeat Sam in Cluj, Romania
2009 Video project for the workshop HISTORIA X in Bucharest, Romania.
2007 – 2009 project with artist Alexander Patatics for the T_A_K_E_S project that we had in Romania, Hungary and Germany
2009 - group exhibition at "Muzeul Taranului Roman" in Bucharest, Romania with the project "ROOTS"
2006 and 2007 selected for the "Student Fest Festival" in Timisoara, Romania with photography on the subjects Artificial and Flux.

Recent Activity