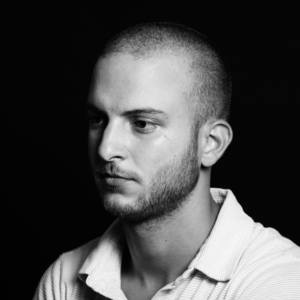 Follow
JP Migneco
Wardija, Malta, Malta
About JP Migneco
I am an artist and designer who lives and works in Malta. My research and practice focus primarily on drawing, painting, video and installation processes. My works often incorporate notions related to abstraction, landscapes and colour perception in an attempt to discover new and interesting methods for interpreting and representing subjects which are related to such notions.
Education:
I completed a Bachelor of Arts (Honours) in Fine Arts degree at the Malta College of Arts, Science and Technology (MCAST) before recently completing a Master of Fine Arts (MFA) in Digital Arts degree at the University of Malta.
Events:
Recently completed solo exhibition in Valletta titled Chroma Terra.

Upcoming collective exhibition at Valletta Contemporary. More details will be available soon.
Exhibitions:
2018
Chroma Terra, Iniala5 Gallery, Valletta. Malta
2017
Extant, Spazju Kreattiv St James Cavalier, Valletta. Malta.
2015
Tikka, Malta College of Arts Science and Technology Institute of Art and Design. Mosta. Malta.
2014
Paper to Screen, Malta College of Arts Science and Technology Institute of Art and Design. Mosta. Malta.
2014
Banif Bank Diary. Malta
2013
Vee Gee Bee Art show, Notte Bianca. Valletta. Malta

Recent Activity