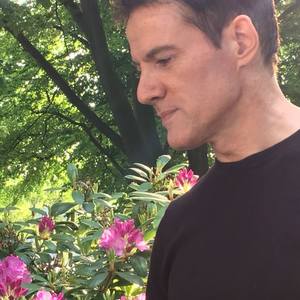 Follow
Robert Stannage
London, England, United Kingdom
About Robert Stannage
I am an Artist born in London, UK. I began receiving commissions from a number of reputable private clients, creating wall paintings. At the same time I moved into the film industry to explore paint effects and colour fields for film sets; the filmset often exacting the natural and land made structure/forms and textures/colours for many years. Presently I experiment with new systems and methods. I always aim for originality and i maintain my own style.
Education:
Graduated at the Chelsea School of Art and Design.

Film drawing at Pinewood Studios.
Computer aided drawing at pinewood Studios.


Events:
I have provided artwork contracts for:

Warner Brothers
Universal Pictures
20th Century Fox
Disney/Lucusfilm
Scott Free productions

Some of the Films:

Star Wars
Da Vinci Code
Troy
Alexander
Beauty and the Beast
Batman Begins
Mutant Chronicles
Mariah Mundi and the Midas Box
The Book of Exodus
Tarzan
Alien - Prometheus
Deathly Hallows Part 2 - Harry Potter
Robin hood
Wolfman
1066
Stardust
Charlie and the Chocolate Factory
Phantom of the Opera
Miss Peregrines Home for peculiar children
Mary Poppins returns
Bladerunner 2049
Christopher Robin(Winnie the Pooh)









Exhibitions:
2020

'Bottomless Art' Exhibition
AZARO Art Gallery
HAMBURG, GERMANY

'The Body Language' Exhibition
'THE ROOM' Contemporary Art Gallery
VENICE, ITALY




Recent Activity