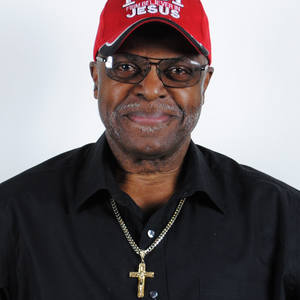 Follow
James Bailey
Kalamazoo, MI, United States
About James Bailey
My most recent showing was the December 1-17-2017 Art Hop in Kalamazoo's Public Media Network Suite 300, inside the Epic Center, located at 359 South Kalamazoo Mall. Exceptional hosting, wonderful turnout along with the pleasure of meeting other artists. This was a wonderful inspirational catalyst, firing me up to push forward with my creative artistic gifts, and their associated messages.
Events:
Participated in clothes line art shows - no large public events. Most of my paintings were murals in churches for pulpit and choir backdrops. Some business cafeteria, and break room backdrops. For private residences, I painted family, individual and animal portraits. Extensive illustrations for startup comic books. Painted posters and banners for social gatherings and fundraisers
Exhibitions:
Few exhibits thus far. Initial one in the Kalamazoo Institute of Art (KIA), way back in the 1960's. Another exhibit much later in the 1980's Battle Creek. Michigan's Emmett St. Clothes Line Art Show. I registered for ArtPrize 2016 but found no venue to host my work. I was provided registration for 2017 due to the inability to find a venue in 2016. In my attempt to re-register for Art Prize 2017, no one from Art prize could find information, or remember providing my free registration for 2017, so again I missed out.
Recent Activity