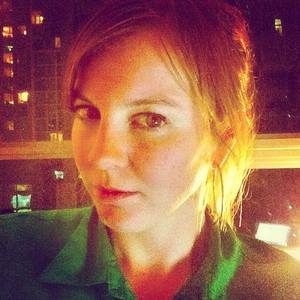 Follow
Amy Frith
Victoria & Vancouver, BC, Canada
About Amy Frith
Painting is my way of taking action as I choose to celebrate my right to trust my intuition . Originality is important to me , and I feel that my art both communicates and protects mine . I am consistently pushing myself to grow as I take risks as I conduct new experiments . The possibilities are always endless and I love to feel that I am diving into an expansive space full of surprises and new growth . This is my way of living in alignment with my courage and full potential . The more I create , the more ideas I have in terms of new arrangements of shapes and colours . I love the feeling of being free to consistently upgrade myself as I embrace my sense of limitlessness . I will always remain loyal to my creativity .
Education:
Kootenay School of Art & Design 1999/2000
Mixed Media Art
Nelson BC Canada

The Naked Voice Foundation Intensive Workshop With Chloe Goodchild , Hollyhock Institute 2003
Cortes Island BC Canada

Deep Shamanic Sound Healing Workshop & Empowering The Goddess Circle With Ariel Spilsbury 2005
Private Oceanfront Mansion , Roberts Creek BC Canada

Vipassana Meditation Courses As Taught By S.N. Goenka , three ten day courses completed between 2003 & 2012
, Dhamma Surabhi Center , Merritt BC Canada

Yoga
I love to study various types of yoga with various teachers in various locations .

I am currently studying electronic music production . The internet is my main teacher of choice . In the future I will blend my electronic music production skills along side my voice and mixed media visual art skills . I love performance and my visions are very much international . I see myself raising funds for clean energy technology and healthy community building projects . My visions on the subject of my place within the collaborate redesign of the conscious global culture of what many of us like to call the New Earth are abundant and vast .
Events:
AUCTIONS :
Annex Patio Artshow Auction 2002 , Raised Funds For Hospice , Toronto

PUBLIC LIVE PAINTING PERFORMANCES :
Shambhala Music Festival, Salmo BC 2005 , Salmo BC Canada
Astral Harvest Music & Arts Festival, Driftpile AB Canada 2010 & 2011
Art Battle Live Painter , Victoria BC Canada , September 10th 2015
Exhibitions:
Slocan Valley Mural Project Artshow, Winlaw BC Canada 2001
Brewed Awakenings Coffee & Tea House, Grand Valley, ON Canada 2002
The Annex Patio Art Show, Toronto, ON Canada 2002
Aquarius Cafe, Guelph, ON Canada 2002 & 2003
Nelson Artwalk, Nelson BC Canada 2004
Hemp & Company, Nelson BC Canada 2004
Bacchus Books, Golden BC Canada 2008
Cowichan Valley Fine Arts Show, Duncan BC Canada 2012
AEF studio yard sale , Sahtlam BC Canada 2013
Bikram Yoga Cowichan Valley , Duncan BC , Spring & Summer 2014
Group Contemporary Painting Exhibition December 9-21 2015 , The Brick Lane Gallery , London UK

PUBLIC MURAL PAINTINGS :
Shelburne Elementary School, Shelburne Ontario 1997
Turtle Backpackers Hostel - Victoria BC 1999
Bumps Too Backpackers Hostel -Big White Ski Resort BC - 1999
Slocan Valley Youth Mural Project - 3 large mural collaborations - Slocan Valley BC 2001
Shambhala Music Festival, Fractal Forest - Salmo BC 2010
Shambhala Music Festival, Labyrinth ( & a small 1 in the Village ) - Salmo BC 2012
Recent Activity