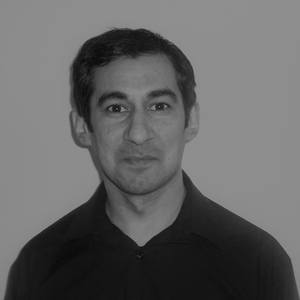 Follow
Balkishan Jhumat
Walsall, West Midlands, United Kingdom
About Balkishan Jhumat
I have been passionate about art since childhood. It was always my favourite subject throughout my academic history. My 'Style' has developed over the years, with particular focus to high detailing. Attention to detailing means everything to me in terms of art. This i hope is self evident in my work. I am fascinated by the art of the classical world and western art disciplines. I also have a passion for eastern art. A 'Golden Age' appeared when eastern art infused with western art during the age of the Mughals. The art that i create pays homage to the western classical discipline of proportion, composition and perspective, and the eastern art disciplines of high detail, line and colour.
Education:
BA Honours In Illustration. University Of Wolverhampton,
United Kingdom, 2001.

Small Business Management & Business Planning. Certificate Of Merit. Walsall. United Kingdom. 2006.

Art & Design Access To Higher Education. Bilston College Of Art, United Kingdom, 1998.

Exhibitions:
Degree Exhibition. London United Kingdom. 2001.
Recent Activity