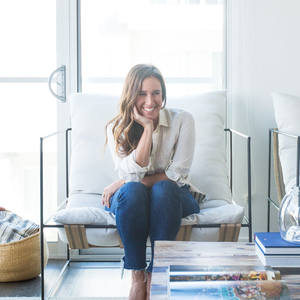 Follow
Carly Kuhn
Los Angeles, CA, United States
About Carly Kuhn
Carly Kuhn, aka The Cartorialist is a native New Yorker and former producer on the Chelsea Lately Show. Carly is an artist with an unconventional past in television comedy which translates into her pieces. Her work is often lighthearted and minimal, but the magic of Kuhn's work lies in her ability to gracefully turn the subtle and ordinary into the alluring and evocative. While her pieces range from more literal depictions of fashion editorial, pop culture images or lifestyle shots to abstract faces intertwined, the one important element that holds true in Carly's work is the attention to the line.
Exhibitions:
Installation for LA's "The Other Art Fair"

Public Art Installation at Los Angeles downtown development The Row.

Installation on 85 Orchard Street, NYC for Absolut Art/Tictail Women × Women Project. 11 female artists from across the globe created a self-portrait or a piece representing her own unique understanding of the female experience. Then, each was exhibited in a Lower East Side location in a public space.


Recent Activity