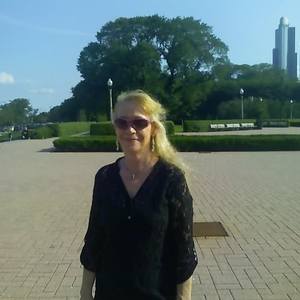 Follow
Cathy Staker
Sterling , IL, United States
About Cathy Staker
I started drawing when I was very young.I have always been told I was a natural.My grade School teachers even sent letters home to my Mom telling her I needed to pursue Art I have always loved drawing with charcoal,then oils,then acrylics.I have been drawing most of my life,many years,and painting sense I was a child.I finally raised my kids ,and started painting full time. I am a perfectionist,and seeing the look,and wows,when people see my paintings.It makes it all worth it. All the work I did,means so much more when I can share it with others.Last night I had missionaries stop by,and they fell in love with my painting,begged me to let them see all my paintings.Now they want a commission piece done for them. Pictures don't do paintings justice. I live in a small town in the mid west,so I don't really have the chance to take my art to the big city. I take pride in my work,and want people to be thrilled to have one of my paintings in their home.
Education:
I am a self taught artist,I did murals,stage props in School, After that it was many years of hands on. I can learn art,and crafts 1st time by sight, it comes totally natural for me. I honed my artistic abilities ,and passion for the creation of life to my canvas.

Events:
have a few I will be signing up for.I will update you. A new Gallery just opened up in my town,so I will be displaying my art there.They are talking about opening several in all the small towns surrounding us.I have the foyer.It's fun working with other artist.We are planning an open house next month.I can't wait.
We had a Fall fest at the New Gallery Corner Gallery, It was lots of fun,met some wonderful people,and the artist I work with are all really nice.
There is a show coming up in Dixon Il. (Last picture show) I will be signing up for.In Nov.When it's all set,I will let you know.There will be many talented artist there.

Exhibitions:
I am waiting on a business to give me dates when they want to display my art in the spring,early summer.
We are having a fall fest at the new Gallery in town. Lots of local artist. Love the small town atmosphere.The down side is less people.
We are having a Christmas walk in town,and the Gallery where I have my Art displayed,will be joining them in the festivities.
I was excepted to be part of an exhibition in Hospital in Dixon Il.
I will be the featured artist in Sea letter in May of 2018
I will also be the featured artist in May at the Corner Gallery,if you are west of Rockford and would like to come, please message me.

Recent Activity