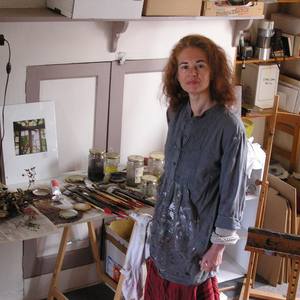 Follow
Hélène COURTOIS-REDOUTÉ
DINAN, Bretagne, France
About Hélène COURTOIS-REDOUTÉ
Hélène Courtois works in communication agencies as a graphic designer and then sets up her own business in the Ile-de-France region. She exhibits pastels and inks. She started the oil in 2010 and has devoted herself since. His work as a painter is expanding: natural and urban landscapes, portraits, everyday objects... Chirico and Hopper influence his work by their timelessness. She lives between Paris and Dinan (22).
Education:
Nationale Art School of Nancy
Events:
14-15 octobre 2017 : marché d'art à Orléans au Campo Santo.
Exhibitions:
• 2012 : Salon d'automne en Chine
• 2013 : les Hivernales de Montreuil
• 2015 : ARTCITÉ (94)
• 28/29/30 avril 2017 : art3f à Metz
• Abbaye de Léhon (22)
• 1-23 octobre 2017 : salon "Regards sur les arts" à Lamballe (Côtes-d'Armor)
Recent Activity