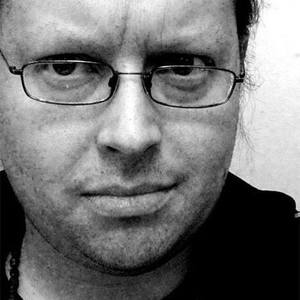 Follow
Daniel deHoleweia
Greenwood, NS, Canada
About Daniel deHoleweia
Preseli. Upon the weathered heath I'd stand, atop the Dragon's nest I'd gaze on wilderness all around. The wind swept realm of beast and fey, where spirits howl upon the winds and whisper through the earth. Around the crumbling cairns they dance, great bones of a world long passed. A memory of when Dragons and Giants walked the Way, what we can only imagine in the brief flicker of our lamentable mortality. Walk with me as I seek to find what was lost and replenish, the human soul that longs for what it has forgotten. Born and raised in SW-Wales. The artist has always walked to the beat of his own drum. Disassociated from the pervasive artifice of the modern world, he continues to look within. To the primal seed of our existence in his search for meaning and purpose at the gates of Eden. Largely self-taught as an artist, deHoleweia has found himself something of an outsider. Exploring the many facets of existence and experience that interest him from day to day.
Education:

Foundation degree in Art and Design. Carmarthenshire college of technology and art. 1999.

HE Certification in Acting for screen and television. AWA (Actors working academy,) Vancouver, BC. 2000.

Tattoo Apprenticeship. Standing Stones Tattoo, Greenwood, Nova Scotia. 2005 - 2008.

Autodidact.
Events:

Participating in the Biker Bash Weekend at Tripp's gallery, Annapolis Royal, Nova Scotia, over the weekend of August 29 to September 2.
Exhibitions:

Participated in the Twitter art exhibit.

Local exhibits in support of local artists.

Operated with his wife, a gallery and open studio project called the Golden Pineapple Project. Seeking to bring art and the community together.
Recent Activity