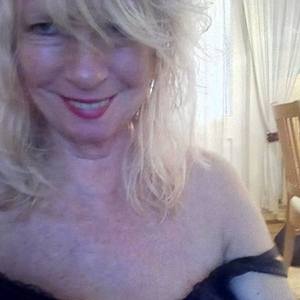 Follow
Diana Archer
Stratford Upon Avon, Warwickshire, United Kingdom
About Diana Archer
I am an international artist who has had exhibitions in both Europe and the USA. In the last two years I have been painting modern day mistresses based on the past ladies of Versailles but with classy up beat women. Now I have extended this theme to include women who are beautiful, but may also be subversive and shocking too. More recently my new style is," fashionable, sexy, colourful with a hint of intrigue!" My paintings now are much more challenging, sexy, and provocative than they used to be. A modern woman who knows her strengths. She is beauitful, sophisticated and worldly but can take the challenges of modern life. I like to paint her with her extras around her which make her who she is.Her accessories! She is extemely stylish and dresses in haute couture with the aroma of Parisian perfumes. She is always changing and can look life in the eye and say"See what I've got! See where we could go!" In January 18th, 2019, I went to Milan to receive my prize at the MAD Gallery for International artist awards and to survey three of my paintings projected digitally there;,/ Versailles, Celine and Marquese. Earlier, I entered my paintings, in November 2018, Marquese and Celine, in the Exhibition called Caravaggio in Milano In March 2018, at the exhibition, Tribute to Tiziano in Venice, where I received my classy award for innovative style of painting and where my painting Versailles was shown in the catalogue 2018 Feb.Mad Gallery Milan Anthology Biennal of Art , where my painting Artemesia was on show on a huge screen and is on view there all through the year. 2018 June/July International Art Exhibition Montecosaro City Prize Culture Art Centre Verum My painting called Artemesia was entered for the exhibition in Montecosaro , and won the Critics Prize. In August/18, I entered my painting called Celene, for the Julius Caesar exhibition in Rome., and I received an award of the sculpture of Julius Caesar 2017 Feb.I represented Great Britain when I exhibited my painting 'Athenais' at the Biennal D'Arte in the Palace Caserma dell'Artglieria of Peschiera del Garda. My painting is in the Biennal D'Arte catalogue. 2017 November 4-10 Mantua Biennal of Contemporary Art International Prize Andrea Mantegna where I exhibited my painting ' Artemesia.' My painting is in the Mantua Biennal art catalogue. 2016 Feb. Oxford International Art Fair. My painting Palazzo al' Angelo One, is in the art catalogue. 2016 March Prize Canaletto in Venice curated by Salvatore Russo with my painting Palazzo al' Angelo Two in the catalogue. 2016 June Mad Gallery Milan, I exhibited my painting 'Venetian Lady' in the Adunanza exhibition. 2016 October Paris/Louvre Carossel Art Fair where I exhibited and was selling prints of my painting 'Boat ride in Venice.' Also the painting was in the Paris catalogue of International Art. 2015 Leonardo de Vinci Prize at the Borghesi Palace Florence with my painting Venetian Lady. Bronze plaque for merit. Also in the De Vinci catalogue curated by Salvatore Russo. Awarded a bronze plaque. 2015 Sept. Milan Mad Gallery 2015 Oxford International Fair My painting Palazzo al 'Angelo Two was in the catalogue. My paintings are on www.saatchiart.com/diana-archer and also on the New York website www.artupclose.com/diana-archer It was in 2011 when I began to develop my style, then, of "Venetian Blue", a name chosen to describe my feminine alter ego. She was always painted blue, in acrylic paint on paper and usually nude or in carnival outfits and set in exotic locations. During this time I was Artist in Residence at Gallery 150 in Leamington and then as an artist in situ, in the art gallery opposite. My career developed quickly then, with my first international art fair in 2015.
Education:
Birmingham College of Art BA with hons, Westminster College Oxford PGCE

Art teacher in Oxfordshire schools and colleges. Art tutor for Dramart, in Spain, Italy and Greece.
Events:
Planned events for 2019
January;
Artists awards Mad Gallery , Milano . 3 paintings digitally enhanced Versailles, Celine and Marquese

April 2019 Valesques exhibition Barcelona.
I will submit my painting called Milady.
.
Venice Biennal March

Mad Gallery Milano






Recent Activity