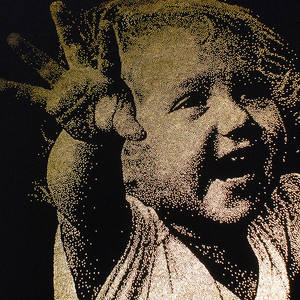 Follow
Drew Whitemore
woodbridge, suffolk, United Kingdom
About Drew Whitemore
I work creating illuminated panels using aluminium board, led lighting and a small hand drill. Over the past decade and more, I have been commissioned to create pieces for collectors and also commercially for bespoke high end interior design and superyacht projects. Drillwork is a technique of hand-drilling thousands of very small holes in a board and lighting it from behind to illuminate the work. I have been a drillwork artist since discovering the method in 2000. My work is designed with darkness in mind, nighttime artworks which fill a space otherwise often overlooked or ignored. I have been experimenting widely for years testing the applications of the technique and perfecting my skill, completing many commissions worldwide. It is only recently that I have begun to truly define my artistic style using this tool and technique, particularly the last year or two where I have reached a higher level of confidence in my ability and of the unique nature of my work. I am particularly inspired by nature and science, and the left-right brain balancing act which seems to me to be a fundamental of our humanity. I sometimes use a deliberately planned or plotted approach, a grid or plan applied to the board which I can then expand along organic lines attempting to capture an idea of oneness and the explosion of life from that oneness. The big bang, chaos, stillness, explosion.. I am interested in the extent of the imagined idea and how in an age where we have such a prolific quantity of scientific knowledge and imagery of the micro and macro, what the big picture may be. www.drillworks.co.uk
Education:
I have been an artist and maker for as long as I can remember.As a child I was influenced by the activities of my creative mother whose tapestry, macrame, knitting etc. were a normal part of life as were attempts to make shoes and various other creations. I enjoyed trying all aspects of creativity through school and into my early working life particularly with pyrography and leatherwork.
Many years of travelling and working as a street artist and musician throughout Europe, the middle east and Asia also influenced me greatly.
These works are a culmination of all my experiences.



My work is a personal search for beauty and illumination and my ambition as an artist is simply to record that.


.

Exhibitions:
Presently showing work at the T5 Gallery, Heathrow, London.
Previous exhibitions in various environments including Aldeburgh fringe 2011, Snape Maltings pond gallery, Old Felixstowe martello tower.
As a design product Drillworks have been shown at Decorex International from 2007-2010 and won two awards.
Recent Activity