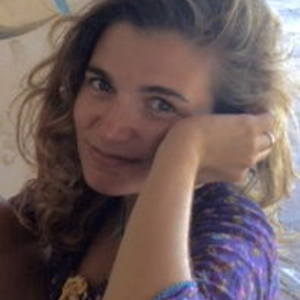 Follow
idil berf
About idil berf
i was born in istanbul, turkey 1980 as a daughter of a painter mother and writer father. i started painting when i was 3 years old. i have spent all my childhood summers in a coastal town called bodrum.(aegean sea) i have been writing poems since i was 16. my first poetry book published in 2005 called "dolphin dimension". my poems also published in literature magazines. i get my inspiration from nature, purity, obscurity, creation and sentience. i follow the heart of mountains, wide skies and forests. i always wonder about the other worldly life. i am working with oil color on canvas since i was 3 years old. but i fell in love with monotype technique in university. currently i work in my studio in datca(coastal town in med) and istanbul.
Education:
1992-98 graduated from secondary school/high school Ata Collage, studied foreign language
1998-2002 graduated from Marmara University Faculty of Fine Arts. Studied painting and printmaking.
Events:
-Artist Art Fair 2009
-Alternative Camp project,live performance 2005
poetry workshop in Datca Cultural Center 2009
-"The secret of Knidos", live performance, workshop in UKKSA 2014
-Artist Art Fair, 2014
Exhibitions:
2001 group exhibition, Marmara University Art Gallery,Istanbul
2002 group exhibiton, Caddebostan Cultural Center, Istanbul
2002 group exhibiton, Marmara University Art Gallery,Istanbul
2002 goup exhibition, Hacettepe University, Ankara
2002 group exhibition, Beylerbeyi Palace, Istanbul
2002 group exhibition, Marmara University Art Gallery,Istanbul
2003 solo exhibition, "the meaning horizon:chor space in idil berf", Gallery Artist, Istanbul
2003 solo exhibition, "the water age", gallery anjelik, Istanbul
2003 group exhibition, marmara university art gallery, Istanbul
2004 solo exhibition, "angels", Mayadrom Gallery, Istanbul
2004 group exhibition, women festival, Gallery X, Istanbul
2005 group exhibition, Cekirdek Gallery, Istanbul
2005 group exhibition, Alternative Camp project, Istanbul
2006 group exhibition, "free and secret", Lape Gallery, Istanbul
2007 group exhibition, "light and hope", Lape Gallery,Istanbul
2008 group exhibition, "eye of the child",historical place called valide-i atik, ıstanbul
2008 group exhibition, "foreights,tenderly manuscripts"59 artists, MKM Art Gallery, Istanbul
2008 group exhibition, Inzumca art fair, Valide-i Atik, Istanbul
2009 group exhibition, painting,ceramic,sculpture exhibition, Beyoglu Art Gallery,Istanbul
2009 group exhibition, artist art fair,Tuyap Istanbul Convention and Exhibition Center,Istanbul
2009 group exhibition,new year, Bilim Sanat gallery, ıstanbul
2012 group exhibition, "blue fairies",Yesim bar, Datca
2013 group exhibition, "Knidos from the eye of the artist"UKKSA,Datca
2014 group exhibition, "the secret of Knidos", UKKSA,Datca
2014 Artist Art Fair(International Istanbul Art Fair)

Recent Activity