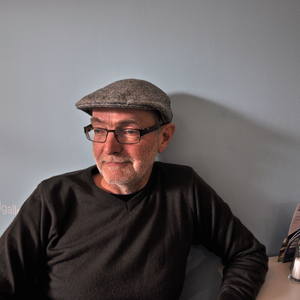 Follow
Jean Claude Émile Perrin
Lille, Hauts de France, France
About Jean Claude Émile Perrin
Training in Fine Arts in Epinal, France, 1969-1973. Intaglio specialization engraving under the aegis of Philippe Lelièvre, Rome Prize. Diploma in 1973. Creating Hand-made Papermaking La Barcelona, ​​Vienville, (88) in 1974. Manufacture of papers pure rag to artists, art publishers. 1982 trip to Japan to discover the art of making the WASHI. 1984 termination of the activity. 2003 edition of a glossary in the paper, of more than 600 own entries in the manufacture of paper from its origins to today. Edition limited. 2012 reissue completed 150 entries. For more information, see http://glossaire-du-papetier.blogspot.fr/ Since 2000, acrylic and oil research. June 2008 photographic performance from the panel of Las Meninas by Velazquez, achieving 21 family portraits, exhibition of the work in June 2009. document PTO available on request. Regular exhibitions in the workshop and differents groups exhibitions.
Education:
Graduate of art school in Epinal, 1972.
Exhibitions:
Workshop since 2001, with three ou four artists, in the north or east of France.
Recent Activity