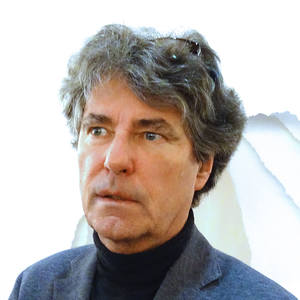 Follow
Jochen Cerny
Königstein, Germany
About Jochen Cerny
Jochen Cerny - born in Düsseldorf/Germany, inherited his artistic skills from both his grandmother, a passionate amateur photographer with a sense of extraordinary details in b/w art, and his father who worked as a marketing consultant together with top industry photographers such as Charles Wilp and others. Following his academic studies, he took his first attempts to become a photographer, but opted for a career as an international banker instead. It was only lately that he re-discovered his passion for photographic art. Following a catalyst re-union with the world's top photographer Andreas Gursky, a long-time friend from his childhood days, he was confirmed of his talent and encouraged to professionalize his photographic works. Today Jochen's style is characterized by the self-developed and perfected CMPB-technique which combines various individual post-production techniques to a unique art form in photography by partially manipulating the colors of the underlying item without alienating the object itself. His pictures do not intend to tell a "story" in the classical sense for the spectator but rather than bringing more life into a room by looking at the combination of various lively colors. Over the last years, his art work already gained specific traction by being awarded in a number of high-profile photographic challenges like the Trierenberg Circuit, Monochrome Awards, Viewbug only to name a few. In addition, multiple exhibitions have been launched in Germany, London and Hong Kong where his work was strongly received by international art collectors and photo enthusiasts.
Education:
Law School - Attorney at Law
Apprenticeship as a professional photographer
Events:
2014 - Monochrome Awards - Abstract - "Cars"
2015 - Trierenberg Super Circuit, Finalist - Architecture
2016 - Viewbug, Winner Winter Selection - "On the Beach
2017 - Asian Contemporary Art - Best Booth
2019 - fotoforum Magazine - Finalist - "GGB"
- Blank Wall Gallery Athens, Winner "Wnter"
Exhibitions:
2016 - various private exhibitions in London and Frankfurt
2017 - Asian Contemporary Art Show, Hong Kong
2017 - "Stuttgart meets Abstract", Stuttgart/Germany
Gallery Zwinz
2018 - "Abstract", Hamburg/Germany, Gallery Zimmermann
2019 - Stuttgart - "Kunst Quartier" - various
Miami - Art Miami - represented by ArtBox
Zurich
Düsseldorf/Germany - Galerie Art Dynamic -
"Infinity"
Düsseldorf/Germany - Photo PopUp
Koblenz/Germany - Galerie Lebensart
2020 - Essen/Germany - Contemporary Art Ruhr
Recent Activity