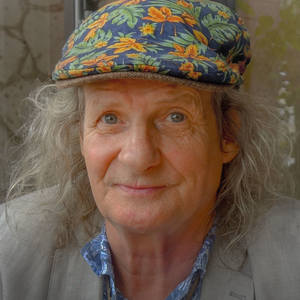 Follow
Joe Brockerhoff
Meerbusch, NRW, Germany
About Joe Brockerhoff
Joe Brockerhoff has been born in Leipzig / Eastern Germany in 1952. His family moved to Western Germany, Duesseldorf, where Joe could graduate on a science orientated Max Planck secondary school and study art with Joseph Beuys at the National Art Akademy at Duesseldorf. Brockerhoff worked together with Sigmar Polke, Memphis Schulze, Stephan Runge and the artist group 'Media Mafia' with Achim Duchow, Fujio Akai, Michael Janssen and others. He worked in several European countries, at Comic draftsman at the Netherlands, musician and draftsman in England, airbrusher in Swiss and Italy and also has been active in South-East-Asia, Thailand, Malaysia and Singapore, in the United Arabian Emirates and regularly he works in Japan, Hiroshima, Osaka and now in Tokyo. Joe is running his base atelier close to Duesseldorf in Germany. Joe Brockerhoff sprayed the official Peace Train in Hiroshima, participated at the Art Triennale Osaka, painted life at the Malaysia Art Gallery, published Comics at Netherlands, Germany and Italy, had several exhibitions all over the world.
Education:
Max Planck Collage Duesseldorf, National Art Academy Duesseldorf with Joseph Beuys., Philosophy at Duesseldorf University
Events:
1988 Hiroshima Peace Train, 1993 Osaka Triennale, 2006 Global Village Dubai
Exhibitions:
OAG Tokyo, Oxy Gallery Osaka, Garden Gallery Kobe, Galerie CO10 Duesseldorf, Raum 77a Duesseldorf, Stadtmuseum Duessledorf, Galerie Hajo Mueller Koeln, Galerie Erhard Klein Bonn, Opernpalais Berlin, Gallery Chris De Laet Antwerp, Stadthalle Heidelberg...
Recent Activity