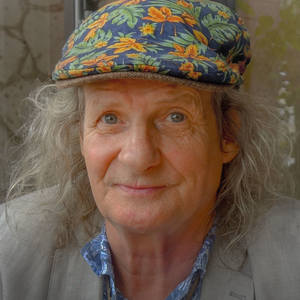 Follow
Joe Brockerhoff
Meerbusch, NRW, Germany
About Joe Brockerhoff
1952 born in Leipzig, grown up in Rheinland, Duesseldorf during the time of past war and industrial restoration, the waelthy 50es and rebellish 60es, I have been lucky to become part of the Pop Art, Punk and New Wave movements. With Joseph Beuys, Sigmar Polke, Memphis Schulze and other significant artists my talents as comic draftsman and sprayer has been given direction to serve art itself with serious inovative ambitions. My local success enabled European wide living and working until my passion for Asian culture has taken me to South-East Asia and finally Japan, where I officially could spray the Hiroshima 'Peace Train' in 1988. Experiences in New York and the Arabian Emirates did help me to develop global understanding of various cultures and mentalities for acchieving capabilities for world reflective art considerations and creations, which in the late 90es could flow into the birth of the world wide web and its early freedom of programming developments. I still compete free data base net working and live and work mainly at Duesseldorf and Tokyo now, where my art pieces accompany todays challenges of social future and human evolution.
Education:
Max Planck Collage Duesseldorf, National Art Academy Duesseldorf with Joseph Beuys.
Events:
1988 Hiroshima Peace Train, 1993 Osaka Triennale, 2006 Global Village Dubai
Exhibitions:
OAG Tokyo, Oxy Gallery Osaka, Garden Gallery Kobe, Galerie CO10 Duesseldorf, Raum 77a Duesseldorf, Stadtmuseum Duessledorf, Galerie Hajo Mueller Koeln, Galerie Erhard Klein Bonn, Opernpalais Berlin, Gallery Chris De Laet Antwerp, Stadthalle Heidelberg...
Recent Activity