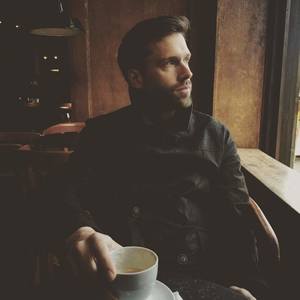 Follow
Keven Erickson
Wintrange, Luxembourg, Luxembourg
About Keven Erickson
Born in Luxembourg, I have been living and working in the UK and Poland. Since 2011 I am back in Luxembourg with my partner Krystyna where we set up our commercial photography services LaLa La Photo. With photography my aim is to see familiar things and surroundings in a whole new way. Today we get bombarded with visual noise and distractions that we stop seeing the world around us. To be able to cope we need to block out so much that we get tunnel vision. Every day, I work on breaking that barrier of only seeing ahead but to see the world around us. This sometimes means that it is necessary to get lost and look to experience the out of ordinary.
Education:
2003: Graduated with Bachelor of Arts degree in photography from Solent University in Southampton, England.
2000: Completed national diploma from Luxembourg, arts division under the section of graphic design from Lycée Technique des Arts et Métiers in Luxembourg City.

Completed photography workshops with Vanessa Winship and Georg Georgiou, Jason Fullford and Sputnik Photos.
Exhibitions:
September-October 2016: group exhibition "Hranicni" in Galerie Cella, Bludný kámen / Matiční dům, Opava, Czech Republic;

September 2014 – March 2015: group exhibition in Gallerie d'Art Contemporain Am Tunnel & Espace Edward Steichen "Lensmodern. Retrospective 2008-2014", Luxembourg City;

February – March 2014: together with Krystyna Dul, photography exhibition "Nous sommes. Mir sinn. Estamos." in Aalt Stadthaus, Differdange, Luxembourg;

May 2014: group exhibition "Reg'Art sur le Monde" in Schungfabrik, Kayl-Tétange, Luxembourg;

June 2011: Portrait exhibition "Young International Luxembourg", Kulturschapp, Walfer, Luxembourg

September 2011: Group exhibition with Marc Herr and Joseph Tomassini, Schungfabrik, Kayl, Luxembourg,

October 2011: Group exhibition "Art in the Year of the Forest", Ponts et Chaussées, Bertrange, LU; 2010: "Light Displacements", photography and paintings, exhibition with Stephanie Loewenstein Kulturschapp, Walfer, Luxembourg

March 2010 - "Attributes of acting" in Actors' Club "Loża" in Krakow in co-operation with Keven Erickson and Association of Polish Theatre Artists ZASP;
Recent Activity