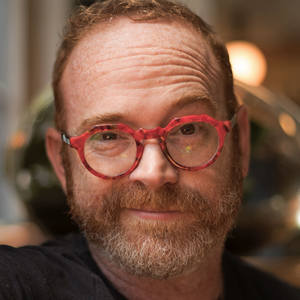 Follow
Jeremy McKane
Dallas, TX, United States
About Jeremy McKane
Jeremy McKane, travels the world documenting the threats facing our oceans with the emphasis on what is left worth protecting. Originally when McKane started photographing his models in the ocean he was bombarded by plastic pollution. He remembers in those moments thinking humans are a virus to the earth. Someone should clean this up. Later McKane realized he could use his platform as an artist to not only create awareness but action to resolve some of our greatest issues as humans. Perhaps McKane is best known for his massive Public Art Installations. McKane believes that the people that need art the most are the ones that cannot afford it. The funds you spend here go back to his project to create awareness around Ocean Conservation thru his installation called LUCiD. LUCiD is an Art Project that aims to raise our consciousness when it comes to the health of our oceans. The Lead Artist and Creator, Jeremy McKane travels the world to document how our oceans are doing. As you might imagine there are many things that are bad but there are some great things happening. McKane feels it's important to share positive messages if a positive response is wanted in return. McKane joined forces with Ukrainian Programmer, Aliaksei Rubanau who has been utilising BCI (Brain Control Interface) Devices to control robotic devices. Aliaksei wants to be the first software application on the manned mission to mars. McKane told Rubanau his passion to create artwork that might make us all think about our oceans in a different way. Rubanau agreed and LUCiD was born. We process a user's brainwaves to determine when they are in a meditative state. Once they are calm and only thinking of one thing or of a clear mind, then they are presented with all the wonderful things worth saving. If a user cannot free their mind, then all they see is trash. The goal is to change the way we think and change our future!
Events:
Jeremy McKane's Brain-Controlled Video Art Installation is currently on its world tour with the Ocean Plastics Lab. For tour dates visit www.oceanplasticslab.net

Exhibitions:
McKane's work has been Exhibited all over the world. To date his Brain-Controlled Video Art Installation has been shown:

Torino, Italy
Dallas, Texas
London, England
Paris, France
New York, USA
Los Angeles, USA
San Francisco, USA
Bogota, Colombia
Renaca, Chile
Sydney, Australia

McKane's Public Installation LUCiD is currently on a world tour with the OPL. As a commitment of the G7 Summit, The German Ministry has licensed LUCiD for the next 3 years as it travels the globe. Sharing the oceans and why they are worth protecting.

LUCiD Paris, France (place de l'hotel de ville)
LUCiD Torino, Italy

His work has been shown at the MAC Museum in Dallas, Dallas Contemporary (ARTopia) Museum. Featured in Magazines such as Cre8, Patron Magazine.

In 2012 McKane found the Original Mobil Oil Pegasus, The Icon of Dallas. He led the restore team and it now sits in front of the Dallas Omni Hotel. Rotating as it did in 1934 with bright red neon.

His work has appeared in Dallas Contemporary Museum, Art + Advocacy, Patron Magazine, and in
galleries across Texas including WAAS Gallery, Level Gallery, Cohn Drennan Gallery, Kettle Art Gallery, The Mckinney Avenue Contemporary Art
Museum, Rising Gallery, Tractorbeam Gallery, and public new media installations in the Dallas Arts District.
Recent Activity