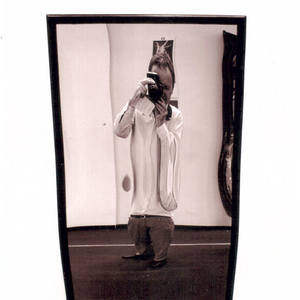 Follow
Paul Preece
Oxford, Oxfordshire, United Kingdom
About Paul Preece
Paul Preece specialises in landscape, architecture and street photography. Paul acquired, over 30 years, a grounding in technique centred mainly on black and white street photography. In 2005 he discovered the benefits of the high resolution 5"x4" negative and the almost meditative methods common when using these cameras; large format landscapes and architecture followed. In recent years he has returned to his first love of "one shot" street photography. With his series "Bicycles" he has entered a space somewhere between abstraction and representation; it's a rich seam and a unique voice. The artist has exhibited widely in Spain where he lived for 15 years and has won awards in both Spain and the USA. He is currently exhibiting his work in the UK where he has recently returned to live.
Education:
BSc Neuroscience, University College London & Caltech, Los Angeles, USA. 1995-1998.
PhD Neuroscience, UCL. 2004.

Events:
2010. Second prize, Casino de Marbella.
2009. Portfolio published in Color fine art magazine, USA.
2009 Portfolio published in Foto, national magazine Spain.
2008. First prize. Concello de La Coruna, Spain.
2007. First prize. IX Certame Fotografico Xose Manuel Eiris, Galicia, Spain.
2006. Primeiro Accesit, IX Certame Fotografico Xose Manuel Eiris, Galicia, Spain.
Exhibitions:
2018 Feb 23-25 Surrey Art Fair.
2017, Nov 11-Dec 17 Oxfordshire Artweeks.
2017 Nov 10-12, Windsor Art Fair.
2017 Sep 1-3 The Other Art Fair, Arnolfini, Bristol.
2010. Casino de Marbella, Spain.
2009. Casino de La Coruna, Galicia, Spain.
2008. Entrefotos, Centro Cultural de Conde Duque, Madrid, Spain.
2007 Concello de Carballo, Spain.
2006 Concello de Carballo, Spain.

Recent Activity