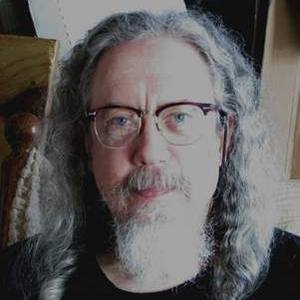 Follow
Randy Nutt
Durham, NC, United States
About Randy Nutt
Hi. I am a North Carolina-based artist. I create original visual & sound art, abstract patterns emerge from our interactions.I explore how human interactions with everyday objects (nature, debris, dreams, light…) and immersion in abstract patterns awaken pathways to realizations of undiscovered potential. I re-located to North Carolina in March 2018, after having lived in Miami for 33 years. Originally from the Chicago area, I was a founding member of the experimental art rock band Merz Pix. I studied briefly at Tyler School of Art (Philadelphia), but more important than formal schooling is my lifelong process of making and studying art, including abstract visual art and abstract compositions on electric bass guitar. Private collectors across the US and the globe (France, the UK, the Netherlands, Tasmania, Japan) have purchased my works. I had a solo exhibit in the Netherlands in the fall of 2015, at the Notre Dame des Arts gallery in Ubbergen. Locally in Miami, last summer I had two solo exhibits: one at 6th Street Container alternative art space in Little Havana (June-July) and the second one at the Wirtz Gallery a public non-profit exhibition space at the First National Bank of South Miami (July). I am a regular participant (in many media) at Audiotheque on Lincoln Road.
Education:
I studied at Aspen School of Contemporary Art (Colorado), Parsons School of Design (New York), and Tyler School of Art (Philadelphia). More important than schooling is the lifelong disciplined daily process that I am engaged in, making and studying abstract art.
Events:
Subtropics XXIV Marathon - Jul 22, 2017 5pm - til it ends
Audiotheque @ ArtCenter
924 Lincoln Road, Studio 201
Miami Beach, FL 33139
Curated by Gustavo Matamoros. Group show featuring rich diversity of new music and sound art from Miami-based artists. Includes new collaborative compositions and performances by Randy Nutt (electric bass) and Stuart King (electroacoustic trumpet).
Exhibitions:
"Earthquake Proof" Jun 17 - Jul 23, 2016
6th Street Container Alternative Art Space
1155 SW 6th Street Rear
Miami, FL 33135
Solo exhibit of mixed media constructions mounted on canvas

"Thinking is Fun" Jul 1- 29, 2016
The Wirtz Gallery
5750 Sunset Drive
South Miami, FL 33143
Solo exhibit of abstract pastel drawings mounted on canvas

"Lost Angels" Expositie 1 Oct - 1 Nov, 2015
Notre Dame des Arts | Kunst Galerie
Rijksstraatweg 37, 6574 AC, Ubbergen
The Netherlands
Kunstenaar: Randy Nutt
Solo exhibit of pastel drawings on paper mounted on canvas

Pastel Society of the West Coast
28th Annual International Open Exhibit. (October 2 - November 8, 2014).
Juried Show. "A Part to Play" by Randy Nutt.
Art Center Morro Bay Gallery, Morro Bay, CA 93442
Recent Activity