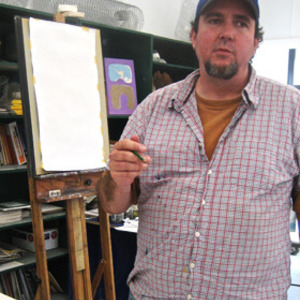 Follow
Rico Marcelli
Oakland, United States
About Rico Marcelli
Born in 1966 in Los Angeles, Rico Marcelli currently works in Oakland, California.

While painting has only recently emerged as his primary artistic vehicle, Rico Marcelli brings 20 years of graphic, photographic, musical and political experience to his work. His paintings usually represent his own photographs, often depicting flattened visual spaces, such as walls or other "flat" surfaces. Another recurring motif in Marcelli's work is a series of shapes inspired by the eight trigrams of the I Ching.
Education:
U.C. Berkeley - double-majored in Art Practice & Interdisciplinary Studies (area of concentration: Consciousness and Social Change);
Laney College: associate degrees in Arts & Humanities and Liberal Arts.

Recent Activity