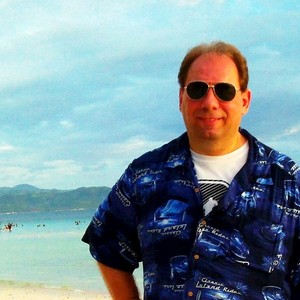 Follow
Dietmar Scherf
Las Vegas, NV, United States
About Dietmar Scherf
Dietmar Scherf (b. 1961) is an Austrian-born American artist. Since the late 70's he has evolved as an artist. The objective as an artist is to express my visual impressions. For the viewer and collector it is my intention to speak to their senses and emotions regarding memories, dreams and visions that they experienced. Often it's something beautiful or mystical or a feeling in their life that touches them deeply and which they may want to vividly remember providing an indescribable personal experience. ... >>> ... Dietmar Scherf is often playfully experimenting in an attempt to capture moments with reinterpreting dreams, visions and life experiences. ... >>> ... SOME INFLUENCES from various masters are undeniable. Growing up amidst the rich culture and history of Austria, especially when moving to Vienna in the early 80's, he was often confronted with the works by Friedensreich Hundertwasser, Gustav Klimt, Wolfgang Hutter, Rudolf Hausner and other artists. Brief encounters with artists like Alfred Hrdlicka and Friedensreich Hundertwasser were inspiring to the young Scherf. Aside from the Austrian artists he enjoyed the artworks from Andy Warhol, Salvador Dali, Pablo Picasso, Vincent Van Gogh (of which a copy of one painting hung in his parents' living room), Claude Monet and others. In recent years, Scherf has found the works of Gerhard Richter very interesting. ... >>> ... Scherf has developed his own technique and voice for paintings as well as in art photography, which makes his artworks easily recognizable. To prepare the surface of a painting, it is usually "baptized" with fire as in melting candle wax onto the canvas. Overall, Scherf's artworks are truly a celebration of God's wonderful creation and His creativity. Since the 90's, art collectors from around the world, frequently from Europe, Russia, and the U.S., have acquired Scherf artworks for their private and some corporate collections. ... >>> ... AN ART COLLECTOR HAD THIS TO SAY about his recent purchase of a Dietmar Scherf artwork: "Really great! I'm literally speechless! The artwork is more than overwhelming + wonderful + a real masterpiece! I'm sure you know how it is with expectations in life. Despite my great anticipation to receive this artwork it far exceeded all of my expectations." ... >>> ... All images © Copyright by Dietmar Scherf. All Rights Reserved! No content herein is public domain nor can it be used for any commercial use and/or duplication and/or electronic and/or website usage without expressed written permission by Dietmar Scherf.
Education:
His education from his teenage years is rooted in the world of fashion and design.
Events:
2001: Exhibition and contributor to the September 11th Fund via Ebay's Auction for America charity event ... >>> ...

LIFETIME TRADE-IN/UPGRADE GUARANTEE for all Original Artworks by Dietmar Scherf. Not only do we have absolute confidence in our high-quality original artworks, but we're also certain of the enormous value appreciation of our artworks with a track record since the 1980's. Virtually all original artworks by Dietmar Scherf have significantly appreciated in value over time. If you ever like to trade in/upgrade your undamaged original artwork by Dietmar Scherf for another available Dietmar Scherf original artwork(s), simply let us know and we make sure that we provide fair-market value and certainly a much higher value on the artwork(s) than whatever you once paid for it. Just pay for shipping and any difference for newly selected original artwork(s) by Dietmar Scherf. Some restrictions apply! All artworks have to be undamaged and in superb condition. This trade-in/upgrade guarantee pertains only to original artworks by Dietmar Scherf and not to open-edition prints. Original Certificate of Authenticity and copy of Bill of Sale/Purchase Receipt may be required. Although already established in the 1990's, this trade-in/upgrade guarantee may be revoked at any time, especially once there are no more original artworks by Dietmar Scherf available from the artist and only as long as Dietmar Scherf is among the living.
Exhibitions:
July 2014: Dietmar's artwork "WATER" became part of the Saatchi Art "Inspired by DAVID HOCKNEY" Collection.

1998-Present: Various exhibitions and sales events at art galleries who coordinated their exhibitions with an Online presence;

1990: Six months long Exhibition at the offices of the Scherf & Pesava organization in Vienna, Austria;

1988-1989: Exhibition at the offices of Handelshaus D. Scherf in Vienna, Austria.

1982-1983: Exhibitions in the shopping windows and inside several popular fashion stores in Vienna, Austria.
Recent Activity