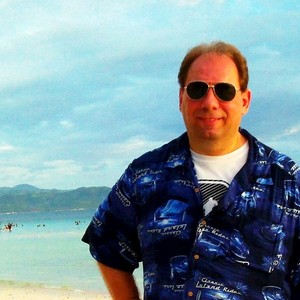 Follow
Dietmar Scherf
Las Vegas, NV, United States
About Dietmar Scherf
Dietmar Scherf (b. 1961) is an Austrian-born American artist. Since the late 70's he has evolved step by step as an artist. Scherf is often experimenting and reinterpreting some influences from various masters with his own unique approach, technique and voice that he developed throughout his life. Growing up in culture-rich Austria, especially when moving to Vienna in the early 80's he was often confronted with the works by Friedensreich Hundertwasser, Gustav Klimt, Wolfgang Hutter, Rudolf Hausner and other artists. Brief encounters with artists Alfred Hrdlicka and Friedensreich Hundertwasser left a memorable impression on him and were inspiring. Aside from the Austrian artists he enjoyed the artworks from Andy Warhol, Salvador Dali, Pablo Picasso and old masters such as Vincent Van Gogh, Claude Monet and others. In recent years, Scherf has found the works of Gerhard Richter to be very interesting. ... >>> ... Scherf has developed his own technique and voice for paintings as well as photographs, which makes his artworks easily recognizable, especially regarding some unique details only found in works. To prepare the surface of a painting, it is usually "baptized" with fire as in melting candle wax unto the canvas. Overall, Scherf's artworks are truly a celebration of God's wonderful creation and His creativity. Since the 90's, art collectors from around the world, often from Europe, Russia, the U.S., have acquired Scherf artworks for their private collections, although a number of his artworks are on display in public places, e.g. foyers and offices of corporations. ... >>> ... An art collector had this to say about his recent purchase of a Dietmar Scherf artwork: "Really great! I'm literally speechless! The artwork is more than overwhelming + wonderful + a real masterpiece! I'm sure you know how it is with expectations in life. Despite my great anticipation to receive this artwork it far exceeded all of my expectations." ... >>> ... You may also enjoy watching recent art VIDEOS about Dietmar Scherf's artworks like e.g. "2017 MASTERPIECE PAINTINGS" ( https://www.youtube.com/watch?v=QV73C_6Ns1k ) ... or "C-1 SERIES" ( https://www.youtube.com/watch?v=tlF3oob2TxU ) ... or "2015 ABSTRACTS" ( https://www.youtube.com/watch?v=fHc4pMQMi-w ), etc. ... >>> ... All images © Copyright by Dietmar Scherf. All Rights Reserved! No content herein is public domain nor can it be used for any commercial use and/or duplication and/or electronic and/or website usage without expressed written permission by Dietmar Scherf.
Education:
His education from his teenage years is rooted in the world of fashion and design.
Events:
2001: Exhibition and contributor to the September 11th Fund via Ebay's Auction for America charity event.
Exhibitions:
July 2014: Dietmar's artwork "WATER" became part of the Saatchi Art "Inspired by DAVID HOCKNEY" Collection.

1998-Present: Various exhibitions and sales events at art galleries who coordinated their exhibitions with an Online presence;

1990: Six months long Exhibition at the offices of the Scherf & Pesava organization in Vienna, Austria;

1988-1989: Exhibition at the offices of Handelshaus D. Scherf in Vienna, Austria.

1982-1983: Exhibitions in the shopping windows and inside several popular fashion stores in Vienna, Austria.
Recent Activity