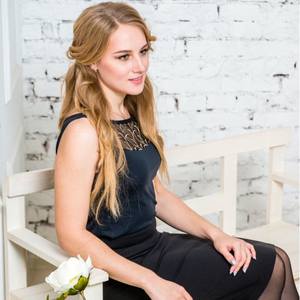 Follow
Svetlana Malykh
Kaliningrad, Kaliningrad region, Russia
About Svetlana Malykh
My perception of beauty was formed in early childhood. I do what excites me. People feel that there is something real in it. I am a member of the Professional Union of Artists of Russia. And also included in the Unified Register of Professional Artists. I am convinced that the artist should not freeze, he should remain curious, searching, discovering new worlds.
Education:
In addition to basic training, she graduated from art school in 2013. She participated in city, regional and regional competitions, where she was awarded with diplomas and incentives.
She graduated in 2013, after which, in the same year, she entered the Irkutsk National Research Technical University with a degree in "Artistic processing of precious stones and metals". At the same time, she passed practice and training in jewelry art with a master with many years of experience. She participated in seminars and conferences. University graduated
with honors in 2017.
Recent Activity