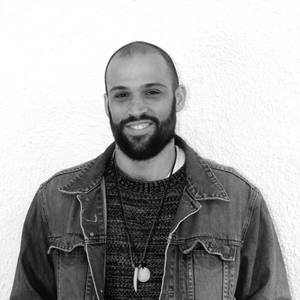 Follow
Its Perfect Chaos
Huelva, Huelva, Spain
About Its Perfect Chaos
El arte debe ser la garantía de salud de las personas. Es la herramienta para corregir la alienación que sufre el individuo contemporáneo como consecuencia del mercado capitalista insostenible. El porque de la extinción de la profesión del artista debido a la sociedad capitalista actual. Se promueve una (in)evolución hacia el sedentarismo exento de todo esfuerzo físico o mental, como bien enseña el largometraje "idiocracía". Defendiendo esta manera de pensar he intentado crear obras de libre interpretación según el observador. Abrstractas, a priori. Cada espiritú [contenido] decide que es lo que esta observando y que sentimientos le induce en su cuerpo [continente]. Aunque hay características que se repiten en los experimentos como la falta de calidez o la continua repetición del color azul en todas sus variantes que invitan a la reflexión. El ambiente macabro e incomodo que saca a florecer sentimientos no experimentos anteriormente.
Education:
I was not always interested in "studio paint". I began to study Superior Technical Architecture in Catalonia at the University Rovira i Virgili. Enjoying the culture and diversity that cities like Barcelona can bring to one person.

I have been always interested in traveling and learn from other new cultures. I have tried to continue learning in a continuous way from differents traditions and rituals so different. From Africa to Asia, learning to appreciate the contrast in life.

Painting is a discovered passion. Understanding the space that surrounds us is a quality that an architect must always know how to use. How is all around us and how could be it. But it is the true composition of what we look at and the decomposition of the colors that we observe the real interesting thing to watch. The artistic field of painting. The quality of seeing and understanding our continuous space colored according to the lights and shadows that surround us. Being able to see things as they are, not like our eyes and the rest of our senses, make us see it.
Recent Activity