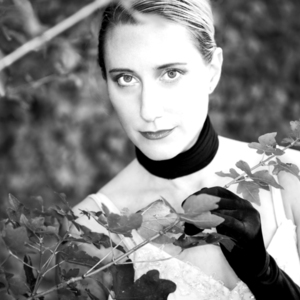 Follow
Christy Walsh
NY, United States
About Christy Walsh
I explore the metaphysical truth of movement as it winds through the inevitable inaccuracies of perception. My career started on the stage and this is evident in all I do. I like costumes and landscapes and things that come from reality but are not real. I am rigorous in study and loose in application. I want to do everything at once but I can only do one thing at a time.
Education:
I completed my BFA at Virginia Commonwealth University, after attending Rochester Institute of Technology. I participated in the Dance for Camera residency at MASS Moca in 1999, and enjoyed choreographic residencies with NJ Performing Arts Center in 2003 and the City of San Antonio in 2006. I am a resident choreographer at Restoration Corporation in Brooklyn, NY.
Events:
The Stranger and the Enemy Is In the Mirror (June 2013) Performance of dance works inspired by the poetry of George Sefaris at the bank of America Building, New York, New York

Vici (June 2012) Performance in Bushwick Open Studios, Brooklyn.

Performancy Project @ Bob the Pavilion: (July 2011) "I had a dream of an endless string of beautiful days in the desert". Solo dance piece based on a store by Albert Camus. Also performed in STaten Island Modern concerts and in Philadelphia, PA.

As Much As Things Change (June and November 2011) Site-specific performance piece made for FIGMENT Festival, Governor's Island, and Vaudeville Park, Brooklyn, NY.

Stories of the Sun God: Narrative, choreography and staging by Walsh, visual art by Michael Chang (Denmark), video by Chang/Walsh, sound by J Pasquale Greco (USA). Performed at Triskelion Arts 9/10, Green Space 11/10.

Second Attitude Toward Others: Indifference, Desire, Hate and Sadism (August 2007) San Antonio, TX. Performance piece with video and sculptures. Narrative, choreography and editing by Christy Walsh, sculptures by Jayne Lawrence (USA), videography by Amber Ortega-Perez (USA).

Wheel (2006) San Antonio, TX. Performance piece with sculpture. Narration/script by Christy Walsh, choreography by Christy Walsh with Laura Sifuentez (USA) and Carlos Menchaca (USA), movable sculpture by Jenny Powers (USA).
Exhibitions:
RSI Bank's "State of Being" (June 2014) Rahway, NJ. Photograph included in group exhibition.

Art Links Exhibition (September 2014) Photographs included in an international exhibit in Athens.

Victory! (April - June 2012) exhibition of photographs at Novo, Jackson Heights, NY.

The Nature of Perfect Freedom (2011) Movement-based video. AIVFF FESTIVAL, Cannes, France (May 2012), Movies By Movers, Winston-Salem, NC (December 2012).

Nurture Art Benefit Gala: (October 2011) Donated still photograph to the exhibit.

Greenpoint Gallery Spring Show (2011) Brooklyn, New York. Photos included in a group show.

Human Emotions Project (2008 - 2009) Contributed videos "Isolation" and "The Future Is A White Sky" for exhibition in Australia, Spain, China, Italy and Iran.

MISC Video and Performance (December 2008) New York. Contributed video "Isolation" to group show at New York Studio Gallery.


Buy Your Demise (2003) finished (2002) Narrative in the style of a music-video infomercial. The movement-based videos have been shown in numerous festivals. The dance for finished performed in NYC and San Antonio, Texas.
Recent Activity