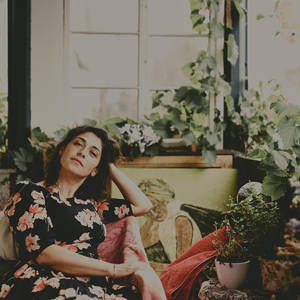 Follow
Mehlika Tan RiVer Di
Tübingen, Baden Württemberg, Germany
About Mehlika Tan RiVer Di
Outcreating myself each and everyday! The acoustical vibration I be shows in my paintings. I do not want to get bored, therefore I play with different techniques and different materials...
Education:
I have a Masters Degree in Literature and Anthropology and from there my stories made their way into paintings. I learned for 3 years from Magda del Pilar (https://de.wikipedia.org/wiki/Magda_del_Pilar_Seehawer)
I am a member of the GEDOK in Germany and am
working on programs to enhance ease and creativity.
Exhibitions:
Atelier Die Kunst der Leichtigkeit
Ammergasse4, 72070 Tübingen
Recent Activity