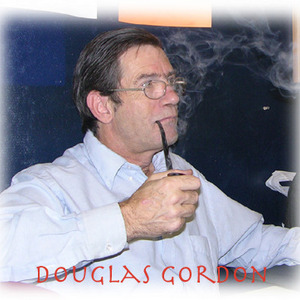 Follow
Douglas G Gordon
Shawnee, Oklahoma, United States
About Douglas G Gordon
I don't set out to produce art on any one subject. I'm always using the camera of my mind to capture the usual and unusual sights of everyday life. Sometimes these sights will sit unexpressed for years. I use bold colors and lots of movement in all of my art. I use a lot of sensuous curves and passionate inferences in it. I am a passionate person and like to share my passion for life. Some of my subject matter is about people's daily routines, a comment on human nature. Some is about nature and some is pulled, screaming, from my dreams.I am often asked 'What were you feeling when you created that?" or, "Where did your inspiration come from?" Truth be told; I often can not pin it down. I feel the urge to paint and I transfer the images from the forefront of my mind to the canvas. It is my hope that sometimes you will feel what I see in the art and experience what I was feeling when I created it. However, I want you to connect with my art in your way; to feel what you want to feel.
Education:
Bearsden Primary School, Glasgow. Dunrobin Castle Boarding school, Sutherland. Self taught in photography and writing.Have displayed my art at Art walks in the local museum and First Fridays in Shawnee, OK.
Continuing to develop my skills in art with inspiration from other artists.
Events:
Future Shows: Working on building a portfolio of my art and to obtaining an agent and displaying my art.
Exhibitions:
ArtPrize 2010, Grand Rapids, Michigan:
Art Addictions & Oddities

ArtPrize 2011, The Amway Grand Plaza Hotel

Solo Show in July 2011, Shawnee.
Regular art shows in Norman and Shawnee 2013 to 2016
Recent Activity