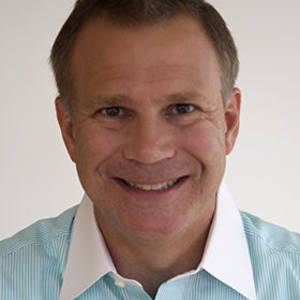 Follow
David B Goldstein
Falls Church, VA, United States
About David B Goldstein
Artist and best selling author, David was born in New York City, lived in Manhattan, Hong Kong and currently residing at a lake in Falls Church Virginia. He has a western approach infused with eastern influences. His artwork was exhibited in New York, Virginia, Hong Kong and one of his paintings was selected for the publication of "Splash" by North Light books showcasing the best of contemporary watercolor. He was also commissioned to create a painting for the Pan American Health Organization (UN) for World Health Day and was invited to speak before a world audience to advance human rights. As an author, David's book Creative You: Using Your Personality Type To Thrive (Simon and Schuster) shows how everyone can act more creatively. David has always looked for creative outlets for expression involving various mediums including: photography, watercolor and acrylic. David is especially attracted to capturing light, reflections and shadows and connecting shapes in land and seascapes. He has done extensive world travel and aims to share his impressions of the most memorable places he has experienced. When he paints, David often escapes into his scene and tries to evoke the memories and impressions of the place. www.davidbgoldstein.com www.courageouslycreative.com
Education:
B.S. Rochester Institute of Technology
M.B.A. Georger Washington University
Studied at: Hong Kong Art School
Studied at : Student Art League of New York
Events:
"Art-A-Float" Floating art market on Lake Barcroft September 29th, 2018

"World @ Night" exhibition
"Artist of the Month" at Palette 22. Reception June 11th from 6-9pm
Exhibitions:
Currently: Palette22, Artist-in-Residence, Arlington VA
2017-2011 Freedom Kite symbol for World Health Day: Pan American Health Organization
2010 Atmospheric Perspectives Duex - Solo - Mason District Government Center, Annandale VA
2010 Atmospheric Perspectives - Solo - Washington Technology Center, Chantilly Virginia
2007 Beaches, Boats, Waves and Water: Impressions of Asia Through Western Eyes, Solo - Fringe Club Hong Kong
2007 The Art of Travel, Solo - The Landmark, Hong Kong
2007 National Watercolor Society Member Show, VIVA Gallery, Los Angeles, California
2007 Virginia Watercolor Society 28th Annual Juried Exhibition, Charles H. Taylor Arts Center, Virginia
2006 Artrom Gallery, Rome Italy, Third prize award Photography.
Recent Activity