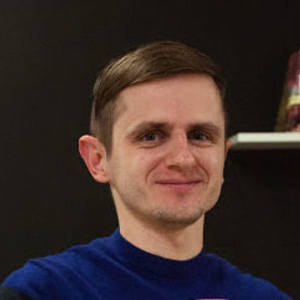 Follow
Volodymyr Hesfer
Kyiv, Kyiv state, Ukraine
About Volodymyr Hesfer
Main themes my artworks is showing the ambiguity of life. People which looking in these artworks starting to understand that not everything can give a definite answer. This art it pushes people to a free treatment of others things. The purpose of this art is set free from conformism and fear because fear causes the stupid things. The artstyle of my artist works that could be described as Utopia Art, Outside Art. The characteristic feature of this style contains uncertainty and ambiguity. This art is difficult to understand and it cause why it outside.
Education:
2005—2011-Studied in Institute Decorative Art and Design (Kyiv city)
Events:
2012 - Birychiy Island residention;
2013 - Odessa bienalle of contemporary art;
2013 - CCA Foundation;
2014 - Artissima (Italia)
2015 - Tuzov Art Group
Exhibitions:
September 2017, ArkSquat, GOGOLFEST, Project "Digital bath", Kyiv, Ukraine.
2017 AUTO | MACHT | MOBILITÄT, "Galerie64", Bremen, Germany
2017 Personal exhibition in Fullbright Art Foundation(Kyiv)
2016 - Personal exhibition which call"Tyrian" in Tauvers Gallery(Kyiv)
2010 exhibition in gallery "Greter Art" in project residency which named "Anastasia"; Kyiv;
2011 exhibited im the XIXth Moscow International Art Salon;
2012 exhibited at gallery Persona, Slowenia;
2014 exhibited in "Shemiakin Museum", Section in Art, S-Petersburg.


Recent Activity