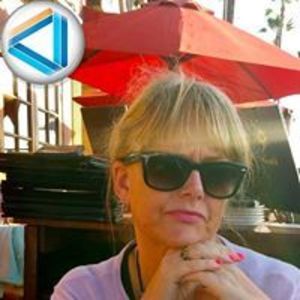 Follow
Charlotta Sverrisdóttir
Reykjavík, Grafarvogur, Iceland
About Charlotta Sverrisdóttir
www.lotta.is www.artwanted.com/lotta on facebook.com/art gallery Lotta www.artistswanted.org/lotta
Education:
I studied fine art at Long Beach City College in California 2000 -2001. Graduated with "Deans high honor" Continued to study in Art school of Kópavogur, master classes with Bjarni Sigurbjornsson.
I´m a start member min an artist´s assignation I Gardabaer and Kópavogur.
I have a studio in Auðbrekka 6, Kópavogur
Events:
I have started an event in Iceland, called Málum og skálun, or Paint and sip. I invite groups of people to come to my studio and do a painting, 40 x 50 cm, to bring home with them. It would be their own souvenir from Iceland. Guests can bring their own wine/beer with them. All material is included.
Booking at:www.malumogskalum.is
and inf. at facebook.com/málum og skálum

Exhibitions:
I have attended several art exhibitions, one in California 2001 and several group exhibitions in Iceland.
I have thrown several private exhibitions in Reykjavík. Art 67 gallery at Laugarvegur 61 in Reykjavík.
Recent Activity