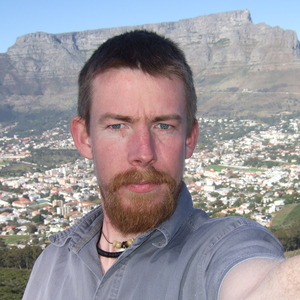 Follow
Aubry Alan
About Aubry Alan
I'm a french photographer born in 1974, in Brittany

Alan Aubrys photographic behavior tries to answer with rigour a commitment taken during the last years of his studies.

It is during these years , in the fine arts college of Rouen (France), that Alan Aubry turned towards photography.

During his course , he discovered the work of Charles Marville, Eugne Atget and the american movements notably the New Topography which will mark him profoundly.

At the end of his studies, he realized meticulous images of fictitious landscapes and imaginary adventures (unknown rockclimbing, world tour, lost cities, etc.)

With the desire to investigate another world , he leaves the field of fiction for the one of objectivity and, in the style of a geologist, photographs the urban modifications revealed by construction sites.

Photographing first of all in a instinctive way, Alan Aubry structures bit by bit his artistic method by applying precise protocols - frontality, serial work - and by dedicating himself to the observation of the daily world in his construction and his stage setting.

This accumulation of objects and sites in everyday life attempts to reveal the essence of things and places, by tearing away the veil of habit.

Furthermore, the absence of any human presence, the disappearance of any movement (space and time) congeal and confer to these places a strange and disturbing stature.

Alan Aubry was born in Rennes in 1974, has graduated from the fine arts college of Rouen in 1998 and obtained in 2002 and 2007 a grant from French Cultural Department.

Alan Aubry works with middle and large format, and lives in Normandy, near Rouen (France).
Education:
EDUCATION

1998
DNSEP, ART option, fine arts college of Rouen, France.

1997
CESEP, ART option, fine arts college of Rouen, France.

1996
DNAP, fine arts college of Rouen, France.

1995
CEAP, fine arts college of Rouen, France.

1993
General certificate of ducation, Rouen, France.

EXHIBITIONS

2007

HABITER, FACE A FACE B, Chteau Stanislas, Commercy, France.

GALA. Lied Museum, Las Vegas, United States.

Artisitc Grant from the French Cultural Department.
(individual grant for creation)

2006

CITADELLE. Galerie Boumier. Versailles, France.

RELAIS. Galerie Du Bellay. Mont-Saint-Aignan, France.

PARIS PHOTOGRAPHIQUE. Espace Beaurepaire. Paris, France.



2005

LES NOUVEAUX LIEUX DE SOLITUDE. Ple image de Haute-Normandie. Rouen, France.

CITADELLE, Galerie Plume. Le Mans, France.

RENCONTRES INTERNATIONALES DE LA PHOTOGRAPHIE, HypeGallery. Arles, France.



2004

HYPEGALLERY. Palais de Tokyo, Paris, France.



2003

ALAN-AUBRY.COM. Ouverture du site internet



2002

LES ICONOCLASSES 4. Galerie Duchamp, Yvetot.

Artistic grant from the French Cultural Department
(individual grant for creation)



1999

CAMP DE BASE. chteau de Val Freneuse. France.

DIPLME 98. Grande Galerie de lcole des Beaux-Arts de Rouen. France.



1997-1998

NOUS YORK. petite Galerie de lcole de Beaux Arts de Rouen, France.



1997

1.2.3 SOLEIL. xposition itinrante et collective, Haute-Normandie, France.

FESTIVAL VIVA CIT, Sotteville-ls-Rouen, France.



1996

FESTIVAL MTAMORPHOSE. Darntal, cole darchitecture de Normandie, France.



1995

TAMGRAM. Galerie du Bellay, Mont-Saint-Aignan, France.,
Events:
Future Shows: Habiter, face A face B.
Chteau Stanislas, Commercy, France.
2007-12-8 to 2007-12-24
Recent Activity