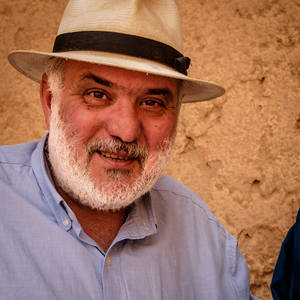 Follow
Anthony Georgieff
Sofia, Sofia, Bulgaria
About Anthony Georgieff
I was born in 1963, in Burgas, at the Bulgarian Black Sea coast, where I had my first exhibition of photography as early as 1982. As many as a dozen exhibitions plus many publications followed in Bulgaria, Poland, and the UK. I left the country altogether in early 1989 and settled in Denmark. In the 1990s I worked in the media and lived in Copenhagen, London, Munich and Prague. My interest in photography was kept alive by contributing regularly to pre-digital and therefore now defunct magazines such as Katalog in Denmark, Creative Camera in the UK, European Photography in Germany and Bildtidningen in Sweden. In the 2000s I settled in Sofia, Bulgaria where I publish Vagabond, Bulgaria's English Magazine, and photography-related books. Some of the recent titles include A Guide to Jewish Bulgaria (2011), Ottoman Bulgaria (2011 and 2012), Hidden Treasures of Bulgaria (2014), Thracian Bulgaria (2015) and Roman Bulgaria (2016). My latest book is entitled The Bulgarians (2016). All of those are on amazon.com and amazon.co.uk.
Education:
I graduated English Literature in 1988. All of my photography, media and literary accomplishments have been made through work rather than academia.

Events:
I have had talks and presentations of my work and books in Bulgaria, Denmark, Germany, France, Austria, Greece, the United States and the UK.

Exhibitions:
Since 1982 I have had over 20 exhibitions internationally, the most recent being in Strasbourg (2015), London (2016) and Vienna (2017). Upcoming is a show in New York City (2017).

Recent Activity