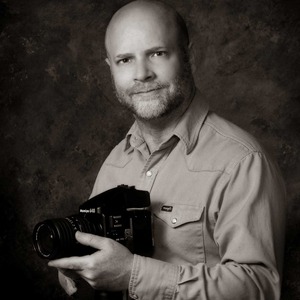 Follow
Angelo Victor Mercure
About Angelo Victor Mercure
Angelo Victor Mercure was born in 1953 in Youngstown, Ohio, USA. He left high school at age 16, lied about his age, and found himself an army infantryman in South Vietnam at age 17. He took up combat photography and became acquainted with John Steinbeck IV (an ex-GI turned Paris Match war correspondent who exposed much US government corruption in complicity with the former Saigon regime). After his honorable discharge from military service, Mercure returned to Saigon as a journalist under his mentor John Steinbeck IV.
Exposing prostitution and drug rackets were Mercure's forte. He was stabbed once and shot twice during the course of his journalistic duties. At various times, Mercure was a stringer/freelancer for The New York Times, The New York Daily News, The Los Angeles Times, The Chicago Tribune, Reuters, and The Australian Information Agency.
Mercure's fine art photography has been featured in Photo, Picture, CMYK, Blindspot, Taboo, Gallery, Nugget, Marquis, Shiny, and Asian Fever.
Mercure has spent much of the past thirty-five years in Southeast Asia and on America's Pacific Coast. His preferred tools of the trade: a Nikon F5 and a Mamiya 645 PRO TL.

Angelo Victor Mercure is a fine art photographer with unusual pedigrees. A former photojournalist, current author, licensed teacher, world traveler, and lifetime learner, Mercure has never been known to pull punches.

In his own words:

"My art is my life. Most people - often through no fault of their own - are experts at dying.
I made up my mind - as a kid - to be an expert at LIVING and my work reflects that. The images you will see on this site are from my mind, my heart, my gut. I will never make or show an image that I consider less than artistically outstanding. That is my creed. This site is my testament. So be it."
Recent Activity