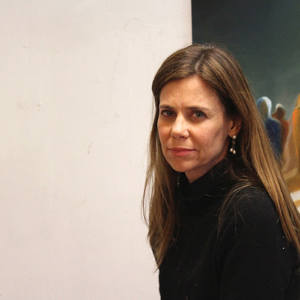 Follow
Carmen Luz Pino
Santiago, RM, Chile
About Carmen Luz Pino
Nací en 1966. Vivo y trabajo en Santiago de Chile. También realizo un taller de creación y técnicas mixtas. "Por más cotidiano y efímero que parezca el actuar humano, éste transciende por el alma que cada persona posee. La pintura me permite recrear escenas anodinas con una luz imaginaria y la intensión de evocar al ser espiritual"
Education:
Diseñadora de la Pontificia Universidad Católica de Chile.
Talleres de dibujo, pintura y concepto artístico realizados con los artistas y profesores chilenos Arturo Duclós, Concepción Balmes, Carlos Salazar, Andrés Baldwin.

Events:
2017, Feria de Arte contemporáneo de Santiago FAXXI.

2010, XXII Bienal de Arte Sacro, Bs. As., Argentina.

2007, "Feria de Arte Expoartistas 2007", Centro Cultural Borges, Bs.As. Argentina.
Exhibitions:
2011, "Comunión Diaria", Galería 13, Stgo, Chile.
2008, "Obras Recientes", Casas de Lo Matta, Municipalidad Stgo, Chile.
2010, "Muestra Internacional", Museum of the Americas, Miami, USA.
2006, "Agua y Espíritu", Casas de lo Matta, Municipalidad de Stgo, Chile.
Entre otras.
Recent Activity