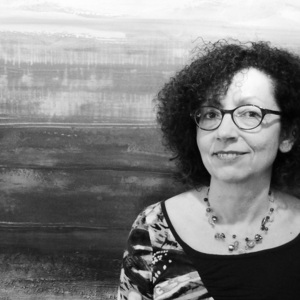 Follow
Christelle Dreux
Nice, Côte d'Azur , France
About Christelle Dreux
Colors and Textures - Abstraction and Collages please visit www.christelledreux.com for more information www.christelledreux.com / Telling a story, a sliver of nothing or an imaginary one...
Education:
Has been living in France, Germany, Argentina and the USA.1995... 4 years in Argentina, close to the Andes. Learn Spanish and oil painting at Carlos Ojam's workshop (Argentinian painter).1999 Nantes, France 2002, 2003 : group exhibits, Espace Capellia, Nantes, France. 2004 to 2006, Washington DC, USA : student at Rose-Marie de Haaij 's workshop (colour and abstraction) . Marketing and design for MakePiece, nonprofit organization selling original jewelry www.mkpiece.org2004 : group exhibit at the Ambassy of France, WashingtonDC.
2006 : School of Art+Design, Montgomery College, collage technics.2006 : exhibit with American artist Betty Pomarde, Bethesda, Maryland.Since September 2006, lives and works in Nice.since 2007 ! active member of the Cercle des Artistes de Saint Paul de Vence; classes at the Villa Thiole, Art School of Nice city.
Events:
last shows :
St Paul de Vence, La Vieille Forge, novembre 2016
Nice, Galerie des Dominicains, 2014 July
Antibes, Voiles d'Antibes, yachting meeting, june 2014
Nice, artfair Art of the Prom, 7-8-9 juin 2013
Nice, Galerie des Dominicains, mai 2013
Exhibitions:
en permanence galeries à Vence

St Paul de Vence, expositions régulières à thème, La Vieille Forge, Cercle des Artistes de St Paul : « Lascaux au XXIème siècle », art pariétal et expressions contemporaines, été 2010 ; « Les Déjeuners sur l'Herbe » en printemps 2010 ; "avez-vous vos papiers (recyclés) ?" été 09 ; Les Nuits de la Courtine, déco de scène ; caritatif : Téléthon, Médecins du Monde PACA, ; "quand les artistes se font prendre au mot », 2007.

ART-connexion, confrontation avec l'œuvre «Il Mondo Nuovo » de G. Tiepolo, exposition itinérante en Languedoc-Roussillon et Espagne, sept 2010 - août 2011.
Saint Laurent du Var, espace S.Grapelli, solo, novembre 2010

Cent œuvres pour une œuvre: vente aux enchères, Vallauris, Espace Minotaure, oct09- en Catalogue La Gazette de Drouot
Nice, au MUSEAAV, espace contemporain, place Garibaldi , Juin-Juillet 09
Sophia Antipolis, nov-déc08, Ernst & Young office – solo

Montpellier, ELAN d'ART, salon d'art VIédition au Corum, oct08
Saint Paul de Vence, Sept/Oct 08, à La Vieille Forge, expo Rouge Safran
Nice, Mai-juin 08, Palais de la Méditerranée - solo
Nice, Avril 08, "d'une rive, l'autre", galerie ARTémisia, duo

Cannes, vente aux enchères d'œuvres d'art, décembre 07, Palais Stéphanie.
St Paul de Vence, sept07, La Vieille Forge, "Matières à réflexion" - solo
Seborga-Italie, Juillet07, Galerie de l'Antique Principauté de SEBORGA.

Bethesda, USA, Mai06 : exposition avec l'artiste américaine Betty Pomarède. School of Art+Design, Montgomery College.
Washington DC, USA, Oct04 : "14 Ways", à l'Ambassade de France aux USA.
Nantes, 2002 et 2003, Espace Capellia.
Recent Activity