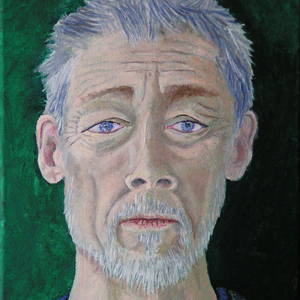 Follow
Gerard Wiersum
Amsterdam, N-Holland, Netherlands
About Gerard Wiersum
Self-taught artist . After study and a few years roaming the planet I settled in an Amsterdam squadhouse early eihgties .Even back then it was an exiting and living town . Playing in bands and working as (light & sound) technician for theatre- and dancegroups got me in touch with , and generated my interest in Arts . It didn't take long before I started making art myself .At first drawings and paintings , and eventually also 3-dimensional objects and installations .
Education:
Agriculture-college , theatre-light and sound enginering
Events:
Open ateliers Nieuwmarkt . Yearly presentation of artists and their work from the Nieuwmarkt area ,Amsterdam
Exhibitions:
Krasnapolsky hotel Amsterdam , SAS hotel Amsterdam and Schiphol ,Sonesta hotel Amsterdam , hotel Heerenlogement Harlingen , churches - restaurants - cafe's - bars in Amsterdam and Haarlem and beyond , buurthuizen - neightbourhood educatoin centra-Amsterdam and Haarlem .
Recent Activity