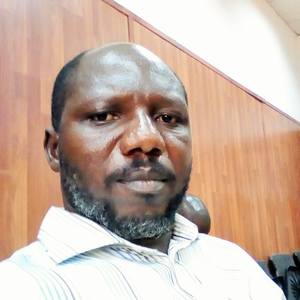 Follow
Henry Odunsi
Lagos, Lagos State, Nigeria
About Henry Odunsi
I am Henry Olatunbosun Odunsi born and bred in Lagos - Nigeria. Grew up as a natural artist with great passion for adventure. I have the working experience as a freelance cartoonist and illustrator for over three decades most especially during my studies in the University where I had a brief stay with the Abayomi Barber studio. After my graduation from the University, I was privileged to work as a Surveyor with Dredging International based in Port Harcourt, Nigeria. I gained the skills and knowledge in portrait painting through dedication and study. During my experience working as a hydrographic surveyor in the Niger Delta, I happen to develop keen interest in photography perhaps due to my passion for outdoor engagement.I have a Loving and cheerful attitude towards life. And could be blunt but rather fair with great Optimism.
Education:
MSc Surveying and Geo informatics - University of Lagos
BSc (Hons.) Surveying - University of Lagos, Nigeria
BSc (Hons.) Botany - University of Lagos, Nigeria
Events:
International Press Cartoon Contest - Desertification 2017 (Da'17)
Exhibitions:
My Cartoon was among the 30 best drawing selected by the jury for exhibition in Strasbourg, France in 2017.
Recent Activity