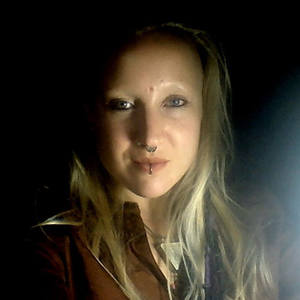 Follow
Ambra Nanut
nomadic
About Ambra Nanut
All of my work is about healing, certainly intended as a personal experience concerning particular matters, but always holding a strong reference to life in its vasteness, to nature, and to human condition-intended as something to be integrated and harmonized within the grater wholeness of existence. Healing is a necessity in our lives, and I came to understand that every person has got something very important to resolve and a deep renewal to accomplish. [Description in full lenght can be found on my website].
Exhibitions:
- "Galeria Grigor Prlicev" in Ohrid, Makedonija (2014)
- "Galeria Aviatorilor 9", Bucharest, Romania (2015) : "The In-World"
- The same year I have participated to the project "Vocile Sufletului (Voices of the Soul)" promoted by the "Romanian Association of Analytical Psychology ".
- "Sons of Gaia" psychedelic festival ,near Brasov, Romania [2017) : "Visions of Symmetry"
- "Galeria Art Nuvo", in the city of Kielce, Poland [2017] : "Rubedo"



Recent Activity