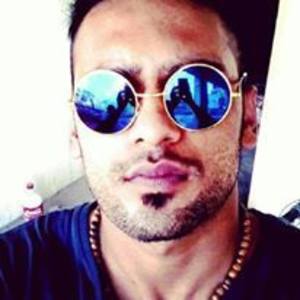 Follow
Idrees Hanif
Lahore, Punjab, Pakistan
About Idrees Hanif
I work with the objects and manipulate them to evoke one's personal experience, working with found objects and materials like cement, plaster, wood, and metal and transforming them. I used different variety of materials and objects and transform them to re- visualize the relation between art and life and sculpture and the viewer. I started working lately with the objects selecting from the spaces I see and observe and live in, subsequently refining my own conceptual and visual vocabulary that emerged through his focus on point of intersection between space and objects later on I become representator of the same object as an artist. In the course of process i created sculptures by setting an antithesis to confront it. The special mode between ''art and life''; ''error and truth'': ''space and objects '' and sculpture and viewer, I don't bound myself to a specific class of material as far as taking material to its final destination is one of my main subject where i think that, ''material is soul of the object and objects are time'' I create a complete single liner dialogue in which object completes itself as an resolved piece of work of art depending upon the space and study of objects where a daily life common object has too much to offer in terms of life and art.
Education:
Education:
2010-2014 BFA in visual arts, Beaconhouse National University Lahore
High School.
2010 F.sc Pre-eng City College For boys Gulberg.
2004 Matric Govt. Central Model


Events:
Workshop:
2010: Puppetry Workshop, Beaconhouse National University.
2013: Paper Machie Workshop, Kolkata, India, Spic Macy International Conference.


Exhibitions:
Exhibitions:
2016 Art Room Collective Loft Dubai Uae , Antidote art and design Gallery
2015 Hinterland , Solo Show Sanat Gallery Karachi
2015 About Time, Alhamra Art Council
2015 Satrang Art Gallery , Islamabad , Pak
2015 ''Making the Making'' Switzerland embassy Islamabad




2014 BNU Degree show
2014 Dear Rea;oty, Taseer Art Gallery Lahore , Pak
.2013 Breierfield Library Group show Preston UK.
2010 Dialogue-1, Group exhibition, Al-hamra art council, Lahore Pakistan
Recent Activity