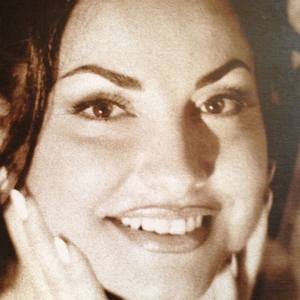 Follow
Rossella Faraone
Nereto (Te), Abruzzo, Italy
About Rossella Faraone
Eclectic artist, sculptor, painter, art jeweler, designer, lives and works between Rome and Nereto (Te). Since childhood she has shown an innate talent for drawing and painting. Graduated Master of Art at the S. D'Amico Institute in Rome and having followed several specialization courses in Sculpture, Setting, Enamelling, Antique Jewelery, Chisel and Embossing, Engraving, she is passionate about goldsmith sculpture. In 1990 he opened his first studio in Nereto with an adjoining artistic foundry. He creates numerous lines of high jewelery by realizing his works in a three-dimensional way and personally taking care of all the processing phases, exclusively unique pieces. Over the years he approaches the goldsmithery of Abruzzo and studies in particular the ancient symbolism which he proposes again in his personal interpretation of the "Presentosa". In 2005 she developed a new technique: she took the noble materials that she is used to molding (gold, platinum, palladium, bronze, precious stones) and poured them onto the table to give body to her inner world, this time. His first works, small in size, were immediately highly appreciated by professionals. Thus began a long path of research and experimentation that saw the birth of important works from the point of view of its evolution. The desire for three-dimensionality is now satisfied with large volumes and made with the same materials with which he created his jewels. Precious metals, enamels and stones are the perfect liaison between the two artistic experiences and accompany the evolution of the creative flair, showing, at the same time, the traceability to his style. The artist manages to conquer a decidedly personal space in the very heterogeneous panorama of contemporary art by using materials with which she has a long and profound custom in her activity as a jewelry maker. The uncompromising color solutions and the use of demanding and even difficult materials testify to a desire for poetic and creative adventure that cannot leave you indifferent. (Vincenzo Centorame) She had the strength, talent and qualities necessary to make these precious stones and metals change, through the exercise of her will, into "pigments" for a genre of painting that may seem like an authentic bet, a sort challenging. Difficult to approach any artistic current. Pharaoh invented his own method and aesthetic. An art of an exasperated, exuberant sensuality, which reveals dark corners and forces. The originality of her compositions rests on a contradiction between the value of the materials, their decorative nature and their "explosive" nature by deftly manipulating stones and colored pigments with dexterous science, she explores a territory yet to be discovered, where touch is as important as sight - enchanted universe of art, enriched by its diligence, in the glow of an abstraction taken from the occult forces of its desire (Gérard Georges Lemaire).
Education:
Istituto d'Arte Silvio D'Amico Roma

Different specializations Accademia orafa romana.

Continuous training in the laboratory and work / study, continuously experimenting, creating and expanding my technical exclusion, created after years of work born in 2005, jewelry design. Always evolving.
Events:
After a few years dedicated exclusively to creating. This year I start doing exhibitions again.





Exhibitions:
Rossella Faraone is present in various public and private collections.
Selected exhibitions - personal and collective.

2017 – Museo della Cartiera Papale, personale. Ascoli Piceno
2016 – Expò - Rossella Faraone. Hilton Yaoundé. Camerun
2015 – Expò 2015. Abruzzo Luxury. Collettiva. Milano
2015 –"Rivelazioni" Palazzo delle Stelline a cura di Raffaella Morselli e Massimiliano Scuderi. Collettiva. Milano
Mostre selezionate - personali e collettive
2015 – Mostra personale nell'ambito "Un mosaico per Tornareccio" come vincitrice della IX edizione. X edizione cura di Francesco Gallo Mazzeo. Tornareccio (Ch)
2014 - " Un mosaico per Tornareccio" di Alfredo Paglione. IX edizione a cura di Elena Pontiggia. Tornareccio (Ch)
2014 - " IV Festival Internazionale dell'Arte"   Ambasciata dell'Iraq presso la Santa Sede, collettiva. Roma
2013 " Sulle orme di Francesco" collettiva.   Assisi  
2013 - "Spoleto Festival Art Expò" collettiva. Spoleto 
2013 -" Terra, Arte e tradizione" collettiva. Monteleone di Spoleto
2013 - " Carrousel du Louvre" collettiva. Parigi
2013 -  " Tartarughe tra Arte e Scienza " a cura di Alfredo Paglione e Maria del Cimmuto- Museo universitario dell'Università "G. d'Annunzio, mostra permanente collettiva. Chieti
2013  - "L'Astratto nell'Arte" -  Museo-Galleria Arte Maggiore,a cura di Giorgio Palumbi, collettiva. Roma
2012 -  "L'Energia della Materia" -  Museo Venanzo Crocetti  a cura di Vincenzo Centorame, personale. Roma
2012 -  " Azzurrina nel tempo" -  opera presente nel film omonimo. Regia di Giacomo Franciosa
2012  - "Notte dell'Arte e della Bellezza"  -  Galleria Calabresi con la presentazione di Vittorio Sgarbi, collettiva. San Benedetto del Tronto 
2012  - " Officina delle Emozioni" Chiostro dei Domenicani, collettiva. Lecce
2011 - 2012  "Padiglione Italia alla 54ª Biennale di Venezia" Palazzo delle Esposizioni, Sala Nervi - a cura di Vittorio Sgarbi, collettiva.Torino
2011 - "Rossella Faraone" a cura di Vincenzo Centorame-  Museo delle Genti D'Abruzzo, personale. Pescara
2010 -  " Le Mappe Celesti e Terrestri " a cura di Gerard George Lemaire -  Sala Gambacorta della Banca di Teramo,  personale. Teramo
2009  "Premio Donna" Città di Teramo 9ª edizione

2006 - " Pittosculture gioiello" personale.  Capri
2005 - "Come nasce una scultura orafa" " Meeting  del Lions Club di Giulianova  a cura di Rossella Faraone
2001 -  " L'Oro d'Abruzzo"  collettiva. Pescara
2001 -"Verdi e gli altri colori" personale  Mosciano Sant'Angelo (Te) - Chiostro del Convento SS Sette Fratelli
2000  - " Medicina ed Arte" Villa Dragonetti, personale. L'Aquila 

Recent Activity