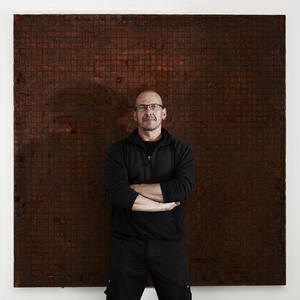 Follow
Thomas Raepke
munich
Education:
My pictures are created from embossed and then intertwined metal strips.
I process different metals, which I also combine with each other.
A 3-dimensional body is created using a special edging process.
The stripe width can vary.
I have registered the type of embossing and braiding with the European Patent Office.
The surface design determines the artistic expression, whereby the creative process can often take several weeks.
The pictures are frameless and can be hung in portrait or landscape format.
Recent Activity