Enjoying Your New Artwork
Congratulations on your recent artwork purchase. Art will breathe new life into your home—let our curators help you to make the most of your new investment.
Living with a New Artwork
How to Take Care of
Your New Artwork
While this can be an extensive topic open to much debate, climate is the most important subject to consider when finding a location to place your beloved new work.
Depending on the art purchased, each piece has its specific needs and ideal environment. Above all, we recommend hanging paintings out of direct sunlight. If you do want to hang in sunlight, consider protectant framing and ultraviolet-resistant coatings.
These tips hold true for sculpture and less-conventional works as well. For sculptures, it is especially important to place a work in a location that is ideal for the material and to treat the material with an appropriate sealant.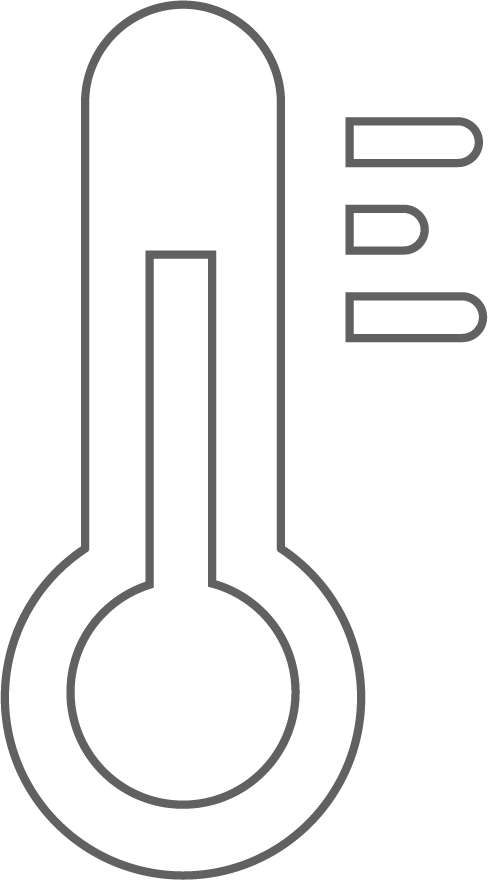 Place artwork in a location with a consistent temperature.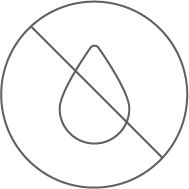 Keep humidity down and restrict exposure to water sources like bathtubs, showers, faucets, fountains, pools, etc.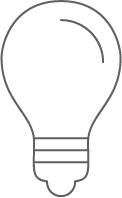 Ensure your artwork isn't positioned too closely to lighting. Use LED lights if you can, since they do not produce heat or UV rays.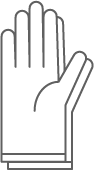 If you have to handle the artwork, hold it from the edge, hanging wire, or stretch-bar and wear gloves.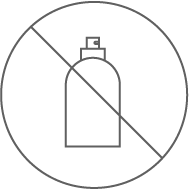 Use a microfiber cloth, not solvents, to lightly dust the artwork if you need to clean its surface.
If you have further questions, reach out to support@saatchiart.com and our team would be happy to provide specific answers and recommendations.
Follow these easy steps for an easy and beautiful way to hang your new artwork.
The golden rule of hanging a work is to have the center of the piece at 57 inches or 145 centimeters high. This reflects the standard eye-height of the average person, and is used as a standard in most art galleries and museums. Works should be hung to place the eyeline of the viewer roughly in the center of the artwork. 
Give the work enough room to breathe around edges of walls, the ceiling, and furniture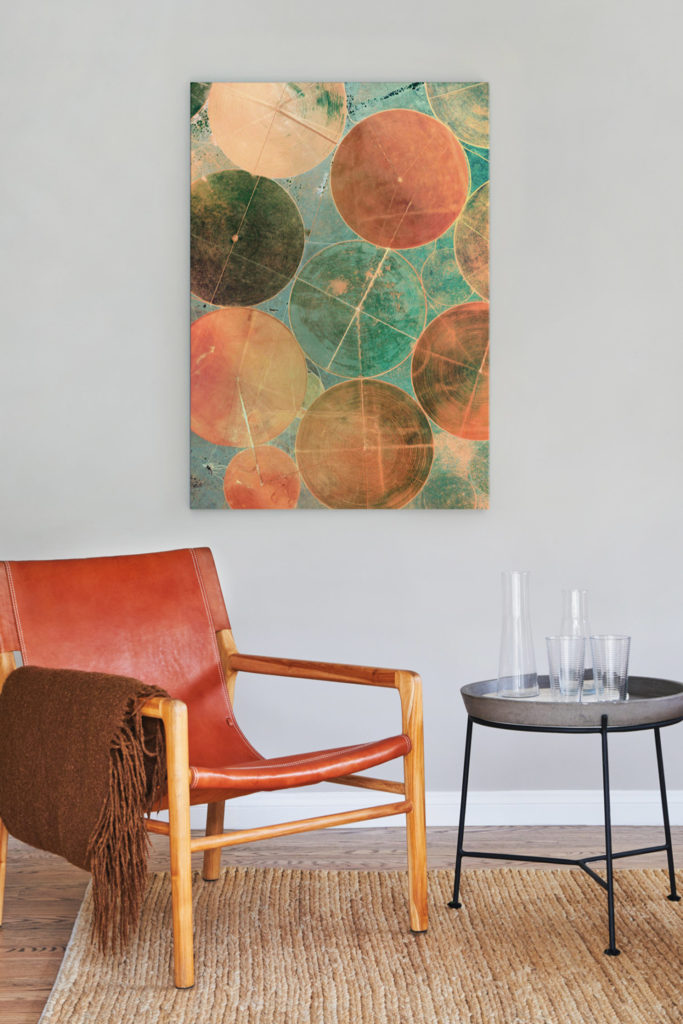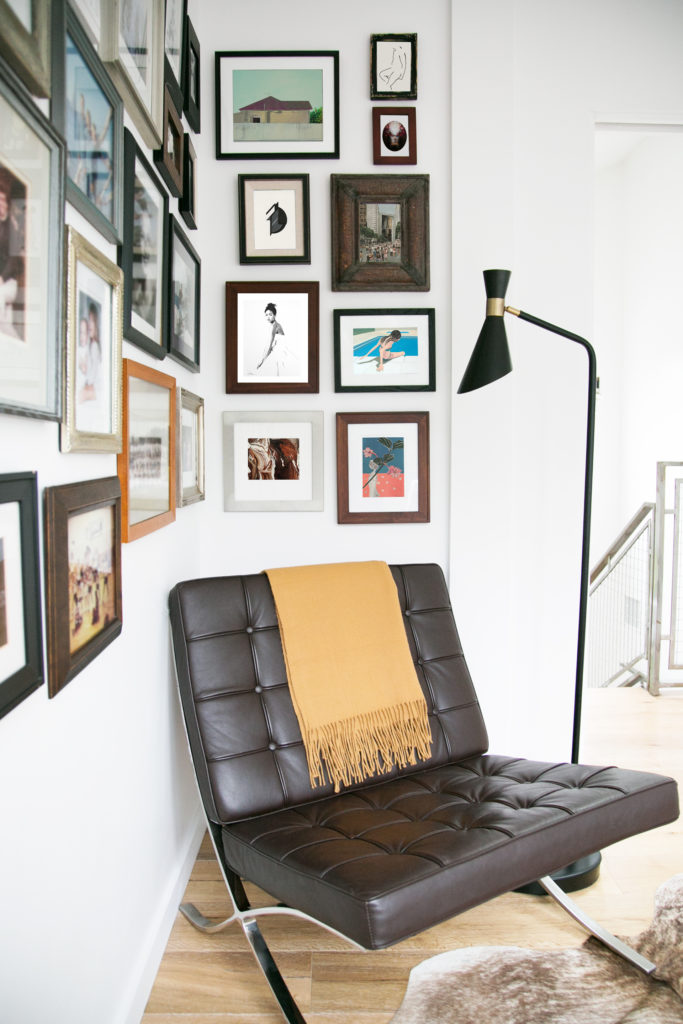 If you're doing a salon wall, experiment! Be brave, and create dynamic shapes and lines by hanging things on different levels.
The angle of the light should meet the needs of the piece to account for surface texture and any light that is depicted in the work itself.
LED light is the best for lighting. Remember, no heat, direct sunlight, or UV rays.
Gallery putty is great for keeping works in place and proper anchors should be selected based on the weight of your piece.
The color of your wall which the work will hang will affect the way the colors of your work are interpreted.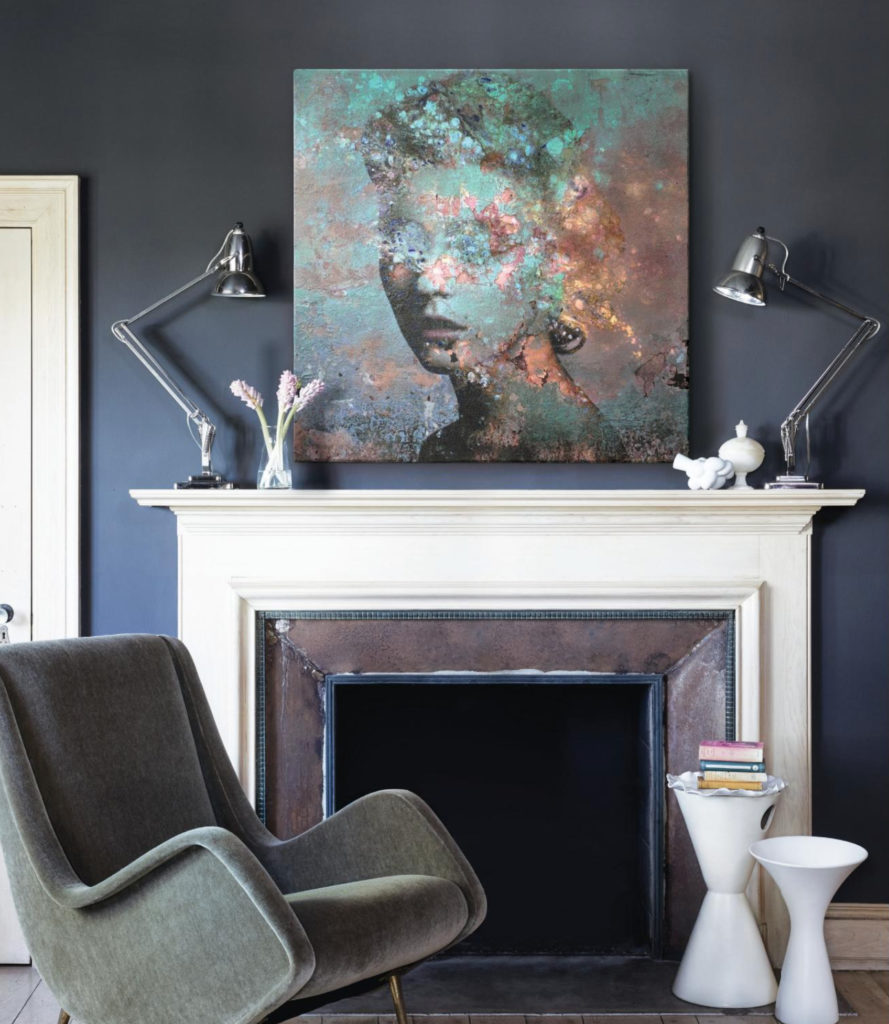 And remember, measure twice and mount once. If you need extra help envisioning how your new work will look in any given location, use the Saatchi Art iOS app
 to virtually place any work in your home or office with the "View in Your Room" feature. 
How to Frame or Stretch a Canvas
We always recommend taking your new work to a professional. Not only will they be able to provide suggestions on what might best showcase your art, they will ensure that your new piece is in good hands. Proper framing and/or mounting can help preserve and protect your artwork, so don't skimp on this one-time expense. Review sites like Yelp and Google can be a great resource for finding someone in your area.
If you're looking for framing inspiration before going to the experts, ask a Saatchi Art curator for suggestions or browse popular social media sites like Pinterest for ideas. You'll never want the frame to overshadow or compete with the work. It should always complement your art.
Final notes: photos should be taken directly to a framer who is well equipped to unroll them safely. We recommend that you are present during unpacking of all works sent to framers, especially if this is the first time using their services.
How to Talk About Your Art
Whether you're a seasoned buyer or just starting your collection, once you've acquired a new work, you'll be excited to share its story and what that means to you. Here's a few things to consider:
Who is the artist? Where do they come from? What is their background and education? What motivates their practice? Do they use any interesting materials? Where do they live now? Have they won any recent awards? You've brought their work into your home or office—it's always interesting to know where it came from.


Ask yourself what is this artwork all about and what is your relationship to it. What colors and mediums are used and why? What is the artist trying to communicate? This context is your bridge to understanding your new art and understanding its reason for being.


Finally, reflect upon your journey of finding the work. What was the discovery experience like? What did the process teach you about the work itself and the world of art? This is your personal journey and it can bring new levels of meaning to your art collection.
How to Build Your Collection
Whether you've just acquired your first original artwork or your hundredth, the art collecting journey rarely stops post-purchase. Broaden your horizons and discover more art you love, be it online or at art events.
Saatchi Art has 1.4 million paintings, drawings, sculptures, and photographs by more than 90,000 emerging artists from over 110 countries, with thousands of new works added each day. There's always more art to uncover.
While buying art online has become the new way for art collectors to find works they love, we also suggest visiting galleries and art fairs like The Other Art Fair to get a better sense of what's out there.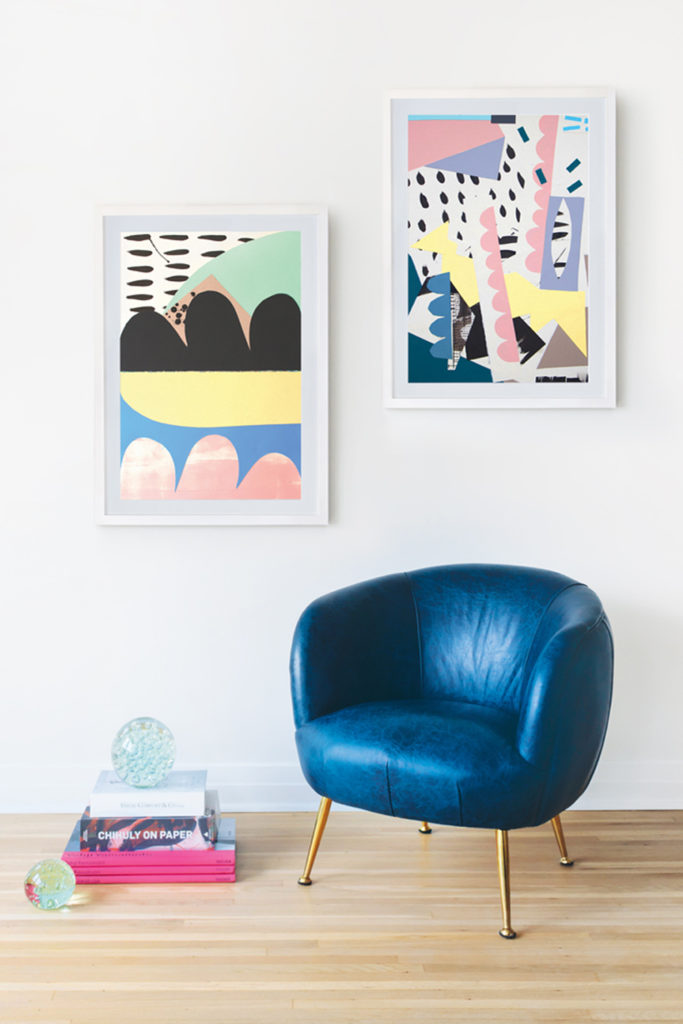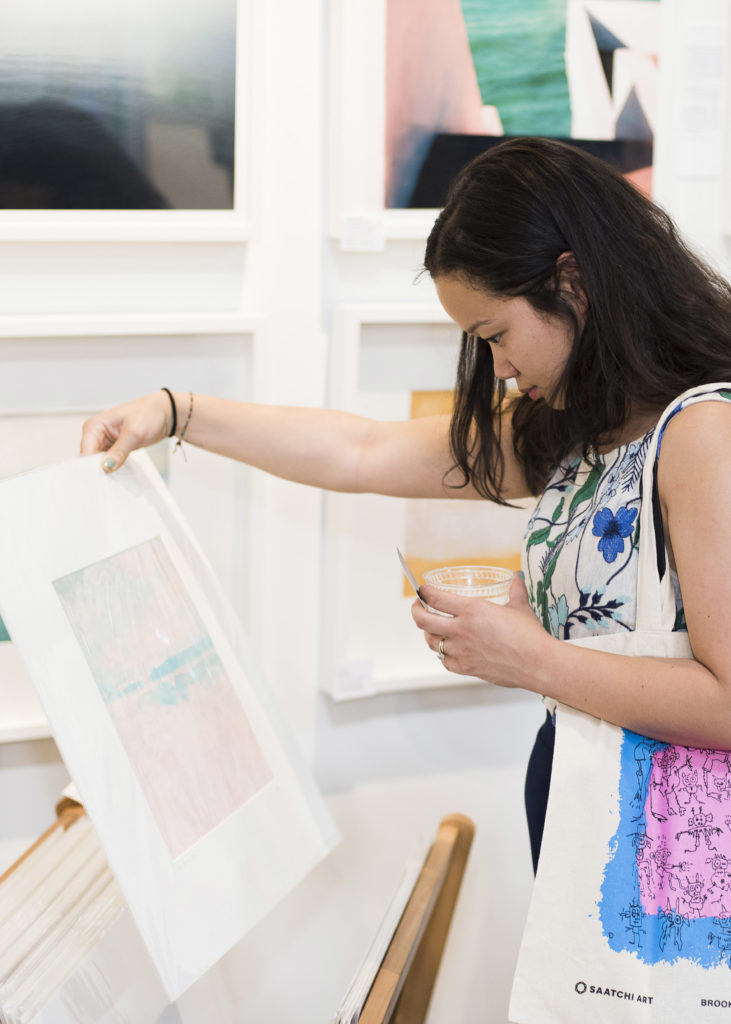 There's no better way to fall in love with original art than by keeping open eyes and an open mind. 
Collectors often start small, one work at a time, and expand their collections outward to the rest of their homes, one room at a time. Collections don't need to be limited to one theme—your style shines through in all of the works you like and tells a unique story.
Attraction to particular artists will inspire your collection. Buy from artists that you like to establish a deeper connection with your art and you'll make a first step to being a patron of the arts.
Finally, your "aspirational collection" may outsize your physical one, but the fun is in the journey and not the destination. Follow your favorite artists on Saatchi Art and even create your own digital collections to inspire future purchases.
Follow these steps and you'll be an art collector before you know it.