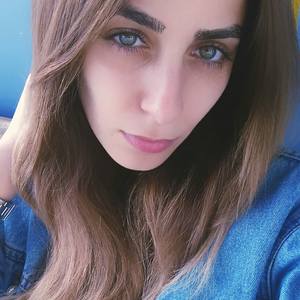 Follow
Mary Melkonyan
Yerevan, Yerevan, Armenia
About Mary Melkonyan
My name is Mary in the circle of artists I call Marymel I'm 20 years old. From early childhood I was strongly drawn to art. I love to draw all my feelings .. those feelings that cannot be expressed in the depths of my mind. that's why I'm an impressionist . drawing impressions, and not only...
Education:
At the beginning i studied at the art school named after Hakob Kojoyan. After graduation i immediately entered the Panos Terlemezyan State College of Fine Arts where i studied for 5 years ... i graduated from college in the past year, now I study at the State Academy of Arts where I continue to create art
Events:
I have been participating in all exhibitions and events related to art for a long time. In our city After all, we, artists, always like to be in the center of art...
Exhibitions:
and of course for me the great importance of the exhibition ... because they give us the opportunity to share our feelings ... I participated in many exhibitions in the union of artists in a college in the State History Museum and
of course on many art caffe
I also participated in the international exhibition Art Fest where I received a diploma in the first place for the best graphic work
Recent Activity