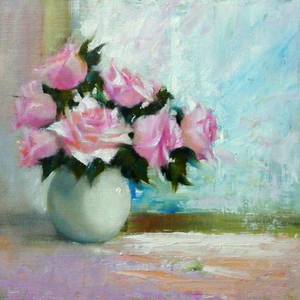 Follow
celine K yong
LAKEWOOD, WA, United States
About celine K yong
I love painting and drawing since my childhood. Many years spent without pursuing my art was lifeless. Creating art is to follow my life long dream since painting is my passion and joy. At first I started pastel, which is wonderful medium to capture the impression of landscape. I did portrait and still life, but I finally found that landscape was my main painting subject in oil.
Education:
Bachelor of Arts in English Lit. in D.S. College, Seoul, Korea

Self-taught in art. Favorite medium is Pastel and Oil.

Events:
Sky Nursery grid art show,woodinville WA, 2017 and 2018,2019



Exhibitions:
Bellevue art Museum Fair,WA, 2017 & 2018,2019
Summerlin Festival of Arts, NV, 2018,2019
Mercer Island Gallery, WA, Jan 7- Feb 22, 2019
Recent Activity