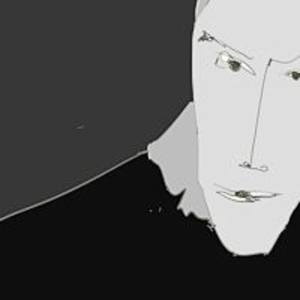 Follow
Arnvid Aakre
Bergen, Hordaland, Norway
About Arnvid Aakre
From international artprojects, one-man shows, group exhibitions and as a curator for a artist led gallery - I moved away from the western art scene. Lived in a country with five thousand years of art history, and with contemporary egyptian artists for nearly fourteen years. Today my art is less an reaction, and more an interaction. *********MY_ART_STYLe**************** My first exhibitions was very much part "the New Wild", an art expression today often defined as neo-expressionism. Still, I was part of performance art projects, and an art critic once said that I "use figuartion as an excuse to paint abstract" - and yes, that's pretty true as well. *********DEVELOPING_MY_ARt******** Apart from working in the wave of "Heftiges Maleri", performance as curating, I have never used photo in my artworks, but included photographers in my art projects. My take on photography has been from documenting polaroid photos with their frames on canvas, to the painted serial "unsuccessful family photos". After this serial I did a number of paintings (on canvas) where one of the main focus was to cut a motive so much that the viewer had to imagine what was outside the frame. *********POST_ANALOG_ARt************ Most of my time the last ten years had been to develop and personalise an "post analog" art expression. "Post analog" is normally what's called digital painting and drawing, and it's first of all a tool. Still those who have been working in oil on canvas, have to learn a new way to work to get the best out of acrylic paintings (- and vice versa). It's no difference with digital art, as one can't take the experience of analog painting (as painting on canvas) directly over to post analog media. I still have the same way I express myself through art, but it took a many, many years before I could say that I was able to create art as freely in a post analog media as I did in my studio on canvas. *********DIGISEED_ARt*************** After having found the new post analog tools I had to create a new way to make sure the buyer of post analog art could become the owner of the digital file, and not only what is made from this file. This is what I call DigiSeed, and this information can be found here: http://digiseed.org
Education:
Although art schools, I only include two artists having the effect as true guides. One was the great norwegian painter Lars Tiller, who studied under Fernand Léger in Paris. Lars showed me how blue could be close and red far away. In other words, he learned me to both think for myself, and paint for myself. The other person I have a great thankfulness towards, is the great polish born artist Ryszard Warsinski. Apart from believing in me in an early stage, he was also the one who advised me to ban black pigments, as black always had to be mixed from the three basic colours. I still build upon.these two artists, with deep respect and gratitude.
Events:
In the eighties I was as asked, as an artist, to create a 'underground' gallery in Oslo. My instant policy was to change every other exhibition between an established artist, and a fresh upcoming artist. This was an important time in my life, as a sole art dictator (-: Among the established artists who had exhibitions here, were Kjartan Slettemark and Christo & Jeanne-Claude.
My largest project, before leaving the western art scene for nearly twenty years in 1990, was the 1988-1990 Hatshepsut project with a budget of around 140 thousand USD. UNESCO in Paris gave the patronage and wrote among others: 'this is a holistic art project in times of fragmenteded approaches'. It was after this I left the western art world, and settled by the banks of the Nile for 14 years ...
Exhibitions:
Many solo- and group-exhibitions from 1984 to 1990. From that time, and ongoing - I say 'no thank you' when asked to exhibit in standard galleries. It's not about being arrogant, but that part of the art world just don't fit me or my work any longer. Other artists love to exhibit in galleries, and many gallerists truly love art and care very much for the artists. But there is no problem - you found my work here online at Saatchi Art? You can also contact me through my site arnvidaakre.com & who knows, one day I maybe end my exhibition celibacy. But don't wait for that to happen, I'm here, and my works are more real than ever (-:
Recent Activity