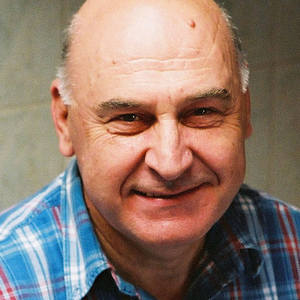 Follow
Faruk Ibrahimovic
Tuzla, Europe, Bosnia and Herzegovina
About Faruk Ibrahimovic
I started dealing with photography in the late 1950s. I was active in the photo-club of the Grammar School in Tuzla (Bosnia and Herzegovina) and later in clubs FKK "Tuzla" in Tuzla and FKK "Lukavac" in Lukavac.
Events:
I attended many seminars just to mention a few of them: Gradac 1967, Neum, Bos. Dubica, Morančani, Osijek (Ilok), Pula (International Workshop 2000 – as a tutor), Graz 2000 (guest artist), participant in the Artists' Colony Marić (June 2002), Adana (Turkey 2007), OKO Osijek (Osijek Culture Olympics in 2009), Cairo (Egypt 2009), Izmir (Turkey 2010), Konya (2016).

Exhibitions:
My first photo was exhibited in 1963. Since then I participated in 157 group exhibitions (in the former Yugoslavia and abroad), and won 50 awards. I made 42 solo-exhibitions (the first one in February 1975 and the most recent one in November 2018).
As a student in Sarajevo I used to work for the students' paper Naši dani (Our Days). As from the mid of 1970s to the mid 1980s I worked as a photo-journalist for the newspapers and magazines and my photo-essays were published in the all major daily papers and periodicals in the former Yugoslavia.

Recent Activity