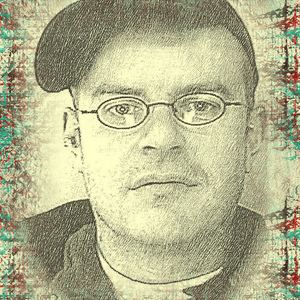 Follow
Ralf Graf
Amsterdam / Nairobi, Netherlands
About Ralf Graf
So who or what is RxAxLxF? RxAxLxF is the artist brand of Ralf H. Graf. Long time ago, with the photo camera of his granddad, he started to photograph the world around him, he started to write stories, started to paint, make music and much, much more. Since then he never stopped...
Education:
® studied at the Art Academies of Maastricht (NL), Brussels (BE), Amsterdam (NL), Wroclaw (PL), Dresden (DE), Enschede (NL) Utrecht (NL),
® graduated in 1993 as Bachelor of Media Arts at the Art Academy Enschede (AKI Artez)
® graduated in 1998 with a Postgraduate degree in Design from the Art Academy Utrecht (HKU)
Events:
® set up a multimedia production atelier in the Bijlmer area (http://en.wikipedia.org/wiki/Bijlmermeer) of Amsterdam (Netherlands),
® build up a multimedia design school (NairoBits – http://www.nairobits.com) for ghetto youth in Nairobi (Kenya),
® set up a multimedia production company (SasaHivi Media – http://www.sasahivi.com) in Nairobi
Exhibitions:
® organized several cultural events and festivals,
® managed and produced several music bands,
® worked as artist, designer, photographer, art director, manager, investigative journalist and researcher on numerous projects,
® worked as creative and business consultant for private businesses, NGO's, government and UN agencies all around the world.
® published and exhibited his work on numerous occasions and in numerous locations,
® won several stipends and awards for his work.
Recent Activity